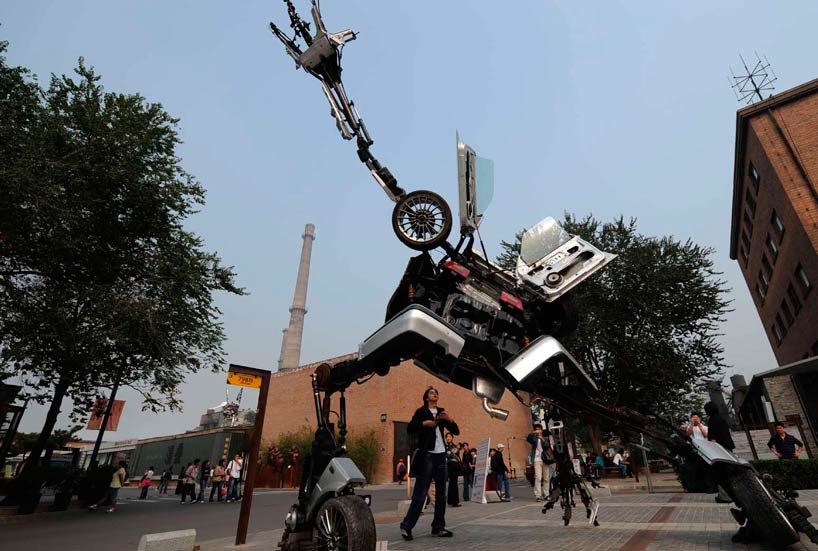 This is not a street mischief-maker but an artist engaged in performance art. Zhang Zhaohui tries to express the relationships between people through his art.
Every city has its own territory for fashion culture, such as Pompidou in Paris, Fitzrovia in London and the Soho Art District in New York. The 798 Art Zone in Beijing is a unique sign of culture as well.
The 798 Art Zone used to be a colossal factory. Made up of clumsy chimneys and big buildings, there are industrial traces everywhere. 798 is the mark of a particular era imprinted on the hearts of Beijingers. After factories vanished, artists took over. Yesterday's rundown buildings had been converted into galleries and studios of various styles. The same place has become the spiritual environment for avant-garde artists to fulfill their dreams and pursue their alternative urban lifestyles.
In the eyes of foreign tourists, the 798 Art Zone is a kaleidoscope of China's contemporary artistic life with the fusion of traditional and modern elements; while in the eyes of Chinese people, it represents an alternative, Post-Modern lifestyle and mode of conduct.
As one of the first artists to have settled in the 798 Art Zone, Zhang Zhaohui has witnessed the zone's formation, development, prosperity and its vicissitudes: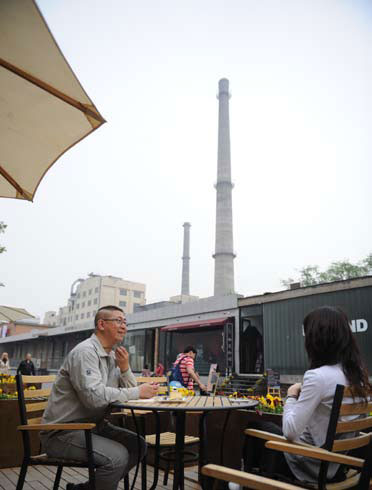 The open-air cafés, of distinctive flavors, present a scene with unique charm and beauty. Like many other artists in the Art Zone, Zhang often takes a rest in a café while awaiting artistic inspiration. The industrial traces in the decommissioned factory always remind the artist, born in the 1960s, of his growing-up days.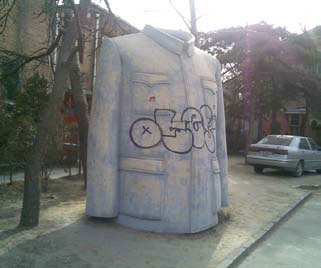 Industrial traces, contemporary artifacts and art creators like Zhang Zhaohui make up the artistic environment of the 798 Art Zone. Such works of art can be found everywhere in the zone.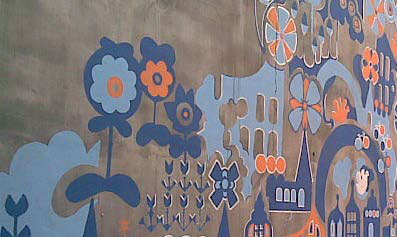 Old factories and Post-Modern art constitute today's 798 Art Zone.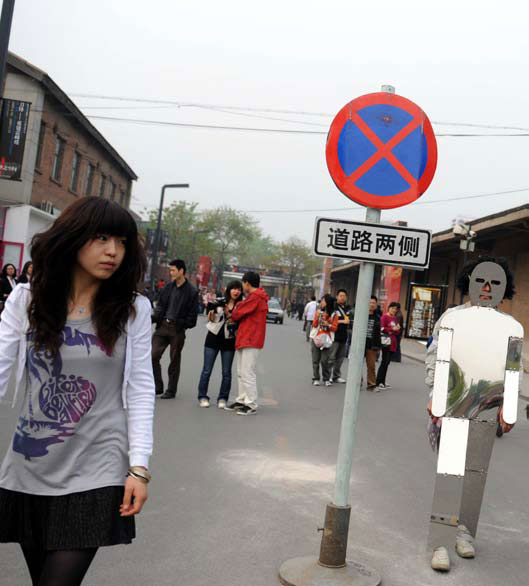 The "weird" behaviors in the eyes of ordinary people are actually works of art, quite common on the streets in the 798 Art Zone.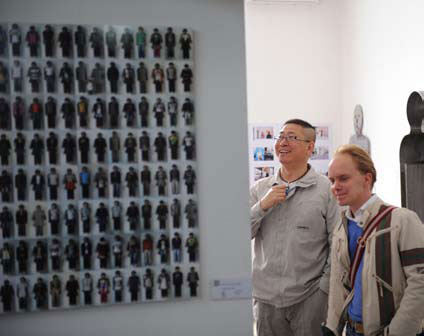 Receiving art enthusiasts from different countries is an important part of Zhang's daily life.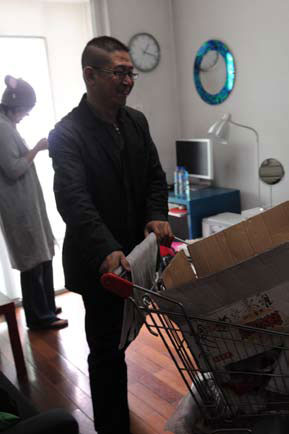 At noon, Zhang helps an artist, born in the 1980s, pack up things in her apartment.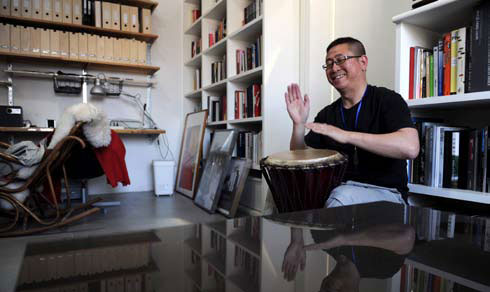 Playing the African drum is one of Zhang's hobbies.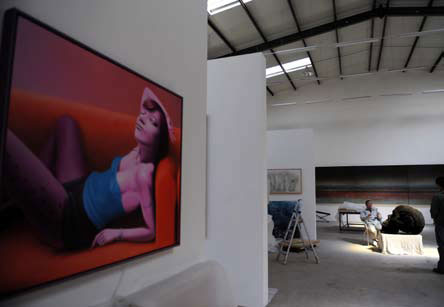 The cluster of artists prompted rent increases in the 798 Art Zone, which caused an "exodus" of artists. Despite the expensive rent, Zhang remains in the art zone. He kept downsizing his studio and finally set up a new one, thousands of meters away from the art zone.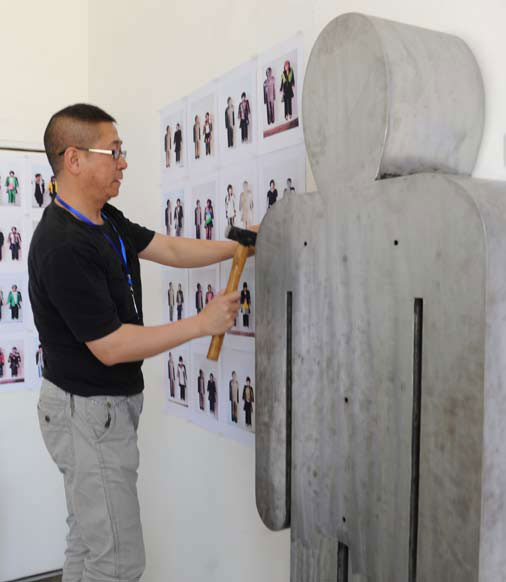 Artists take pride in their work. It is in this studio that Zhang created most of his art work.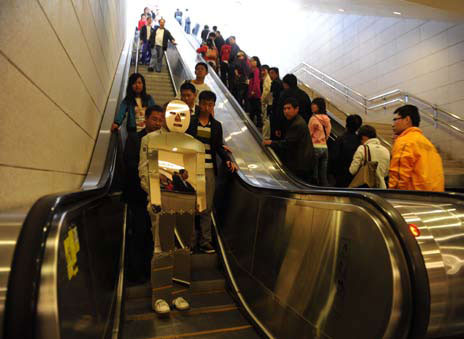 Zhang brings his "performance art" to Beijing's subway.
---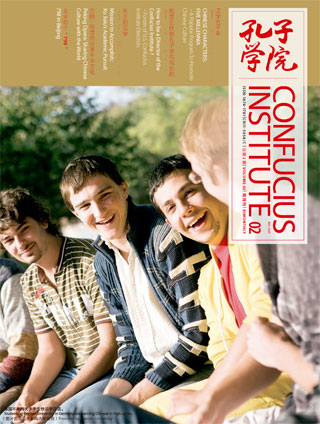 Published in Confucius Institute Magazine
Magazine 02. Volume II. May 2009.
Comments