Download Chinese Class 11 in PDF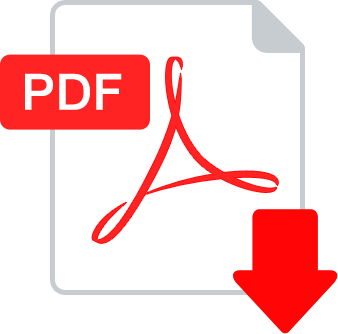 Chinese Class 11. Improve every week your Chinese skills with two pages of tests, quizzes and crosswords. Download the exercises and their solutions in PDF and print and solve them at your own pace.

Chinese Class 11. Page 1
Brain teasers / Joke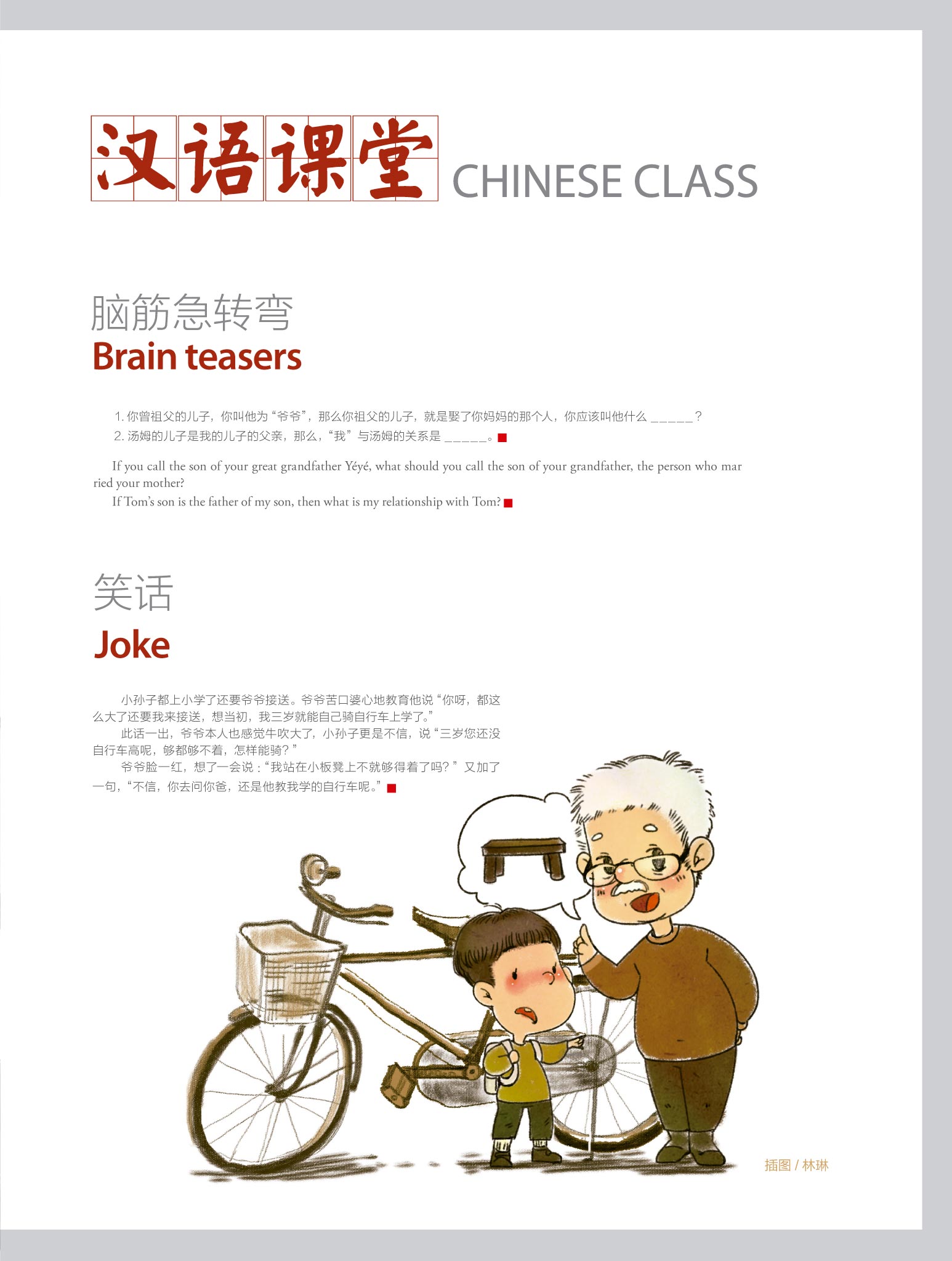 Chinese Class 11. Page 2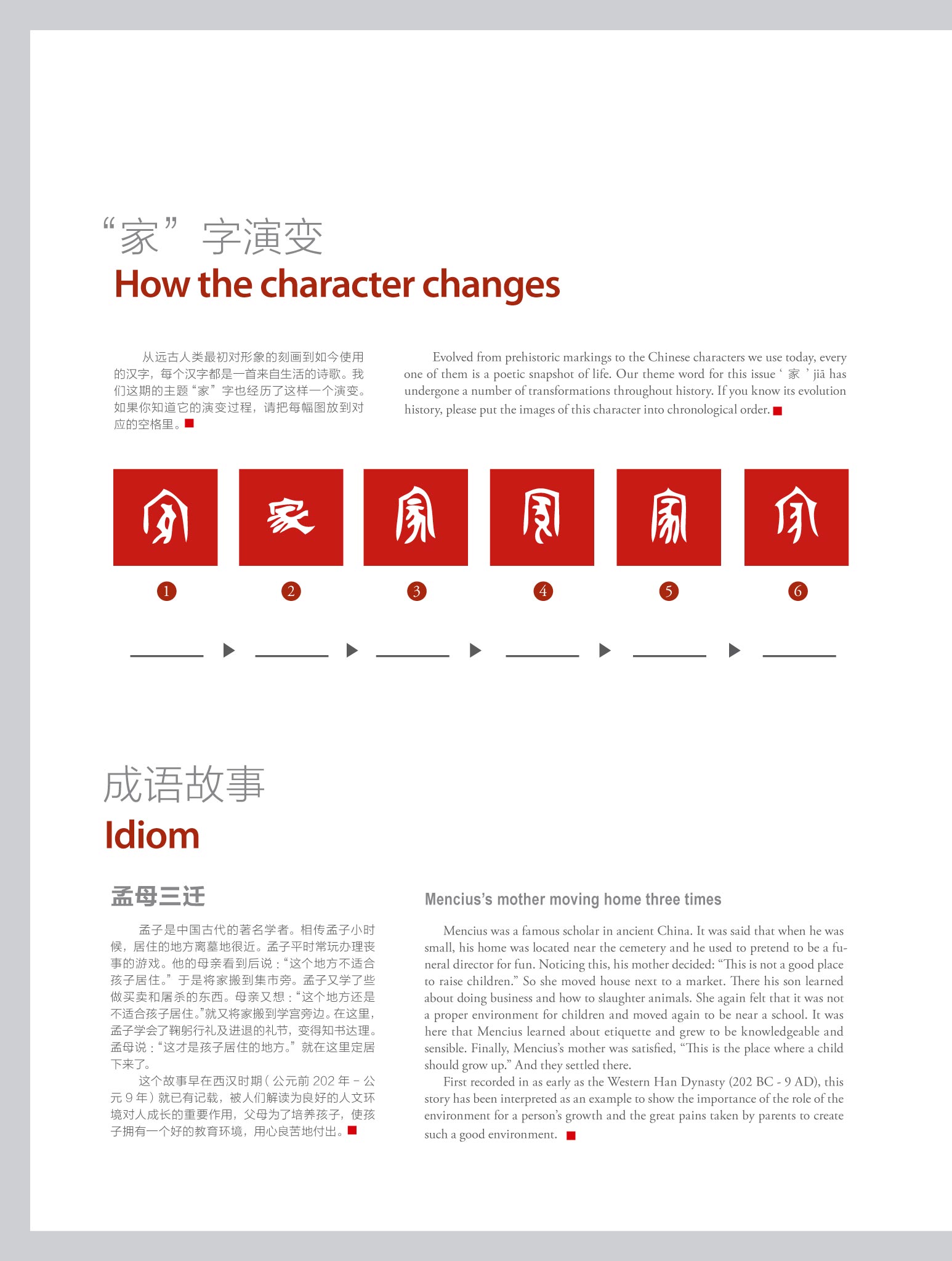 Chinese Class 11. Page 3
A song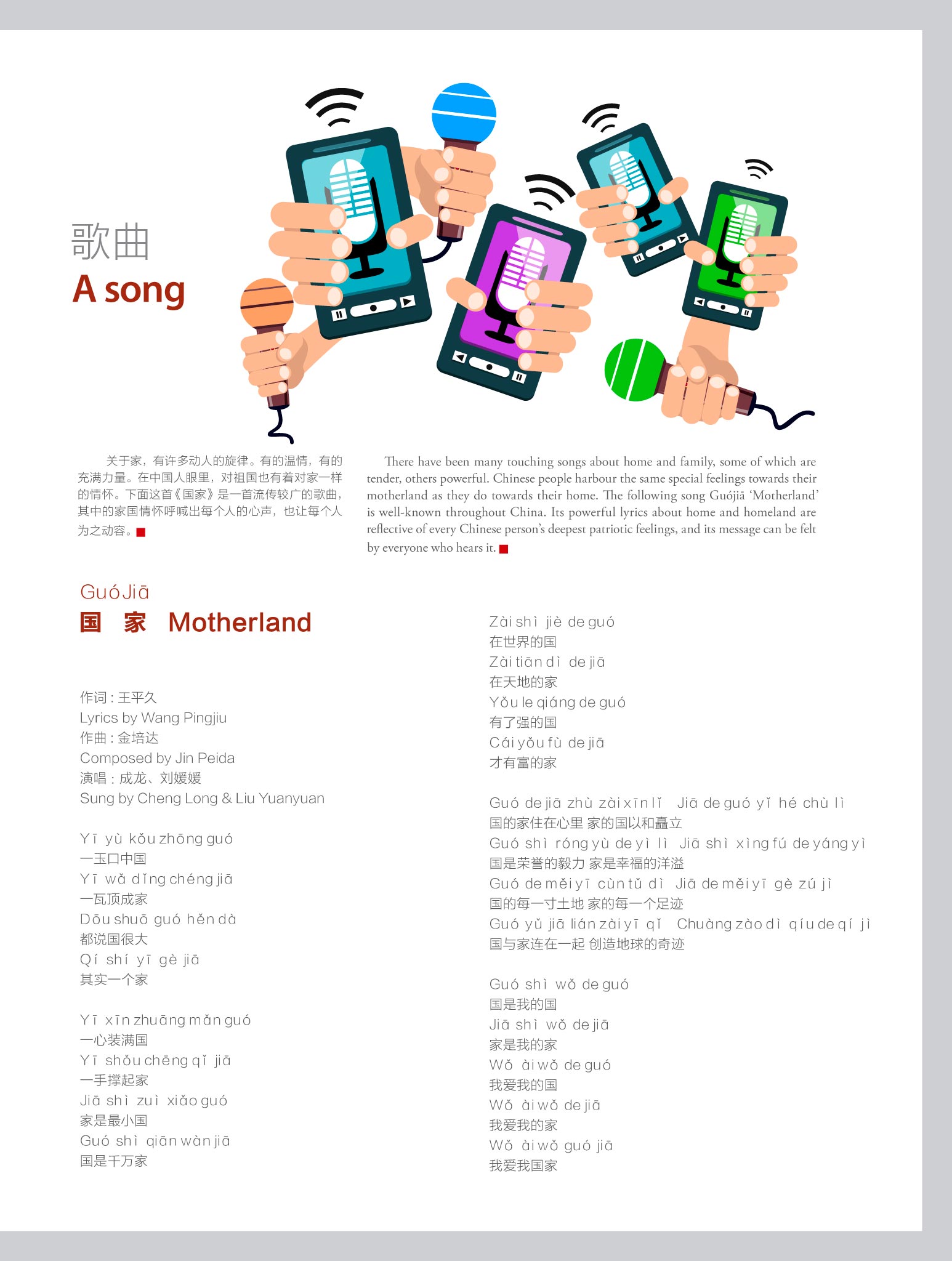 Idiom
Mencius's mother moving home three times
孟母三迁
Mencius was a famous scholar in ancient China. It was said that when he was small, his home was located near the cemetery and he used to pretend to be a funeral director for fun. Noticing this, his mother decided: "This is not a good place to raise children." So she moved house next to a market. There his son learned about doing business and how to slaughter animals. She again felt that it was not a proper environment for children and moved again to be near a school. It was here that Mencius learned about etiquette and grew to be knowledgeable and sensible. Finally, Mencius's mother was satisfied, "This is the place where a child should grow up." And they settled there.
First recorded in as early as the Western Han Dynasty (202 BC – 9 AD), this story has been interpreted as an example to show the importance of the role of the environment for a person's growth and the great pains taken by parents to create such a good environment.
---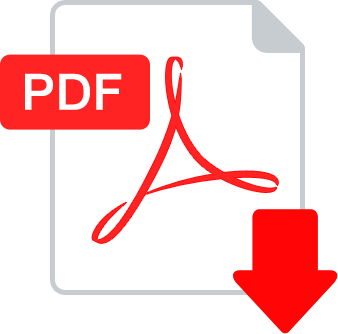 Published in Confucius Institute Magazine.
Number 37. Volume II. March 2015.
View/Download the print issue in PDF
Comments