Download Chinese Class 13 in PDF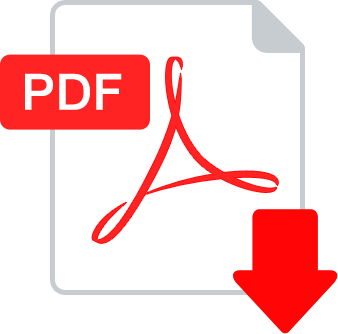 Chinese Class 13. Improve every week your Chinese skills with two pages of tests, quizzes and crosswords. Download the exercises and their solutions in PDF and print and solve them at your own pace.

Chinese Class. Page 1
Crossword / Jokes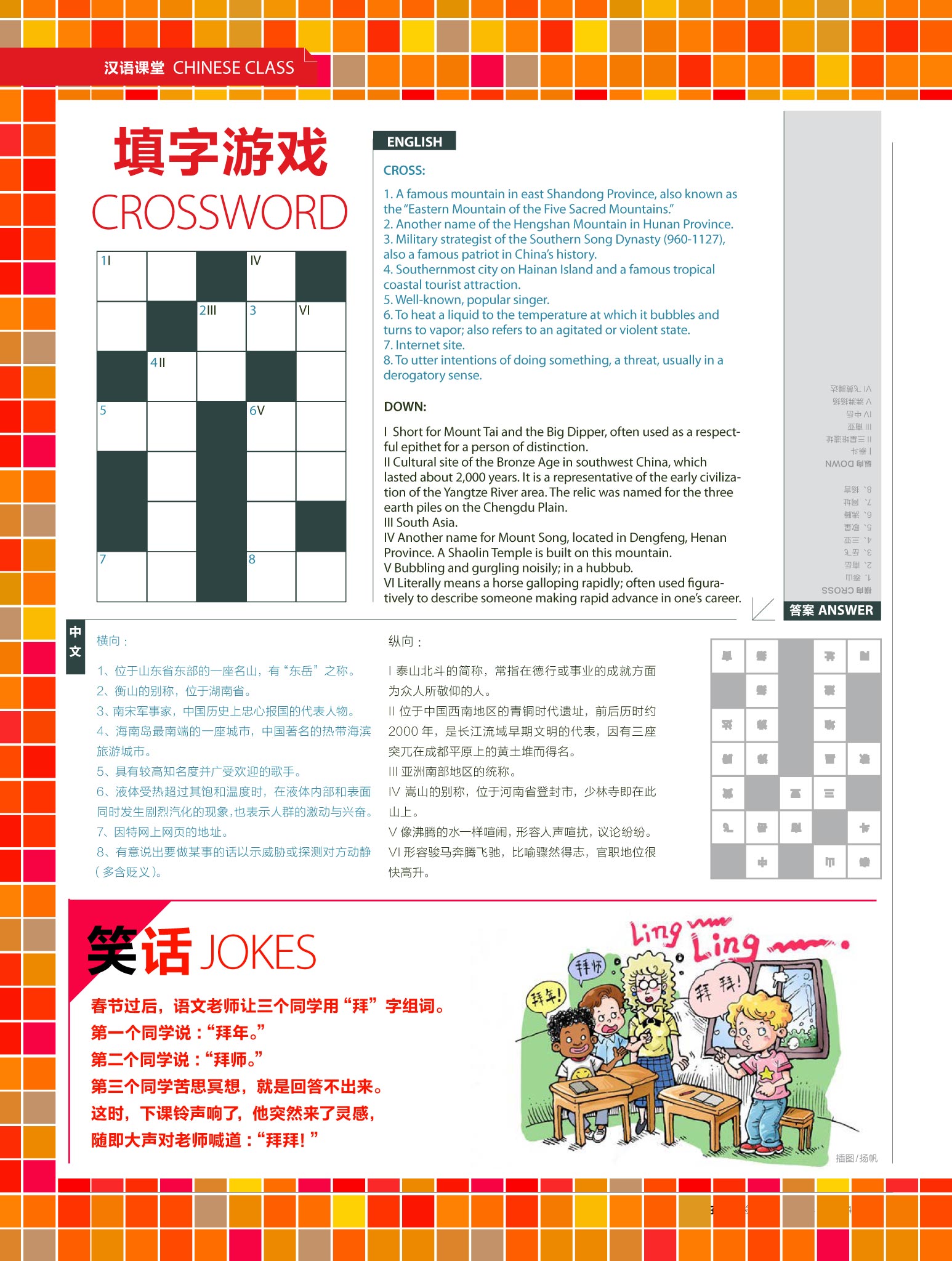 Chinese Class. Page 2
Hotwords / Connection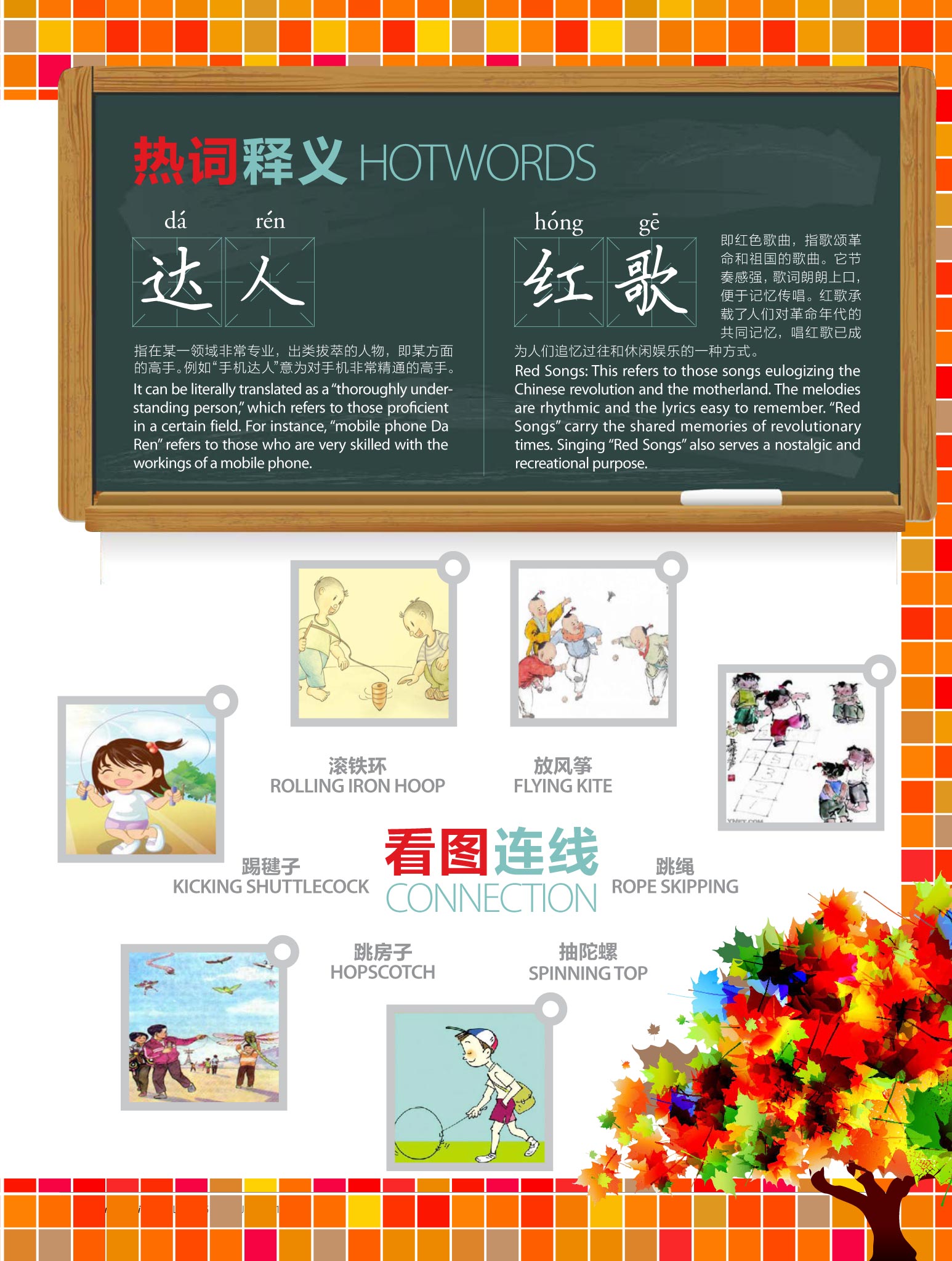 HOT WORDS
达 dá 人 rén
指在某一领域非常专业,出类拔萃的人物,即某方面的高手。例如"手机达人"意为对手机非常精通的高手。
It can be literally translated as a "thoroughly understanding person," which refers to those proficient in a certain field. For instance, "mobile phone Da Ren" refers to those who are very skilled with the workings of a mobile phone.
歌 hóng 红 gē
即红色歌曲,指歌颂革命和祖国的歌曲。它节奏感强,歌词朗朗上口,便于记忆传唱。红歌承载了人们对革命年代的共同记忆,唱红歌已成为人们追忆过往和休闲娱乐的一种方式。
Red Songs: This refers to those songs eulogizing the Chinese revolution and the motherland. The melodies are rhythmic and the lyrics easy to remember. "Red Songs" carry the shared memories of revolutionary times. Singing "Red Songs" also serves a nostalgic and recreational purpose.
---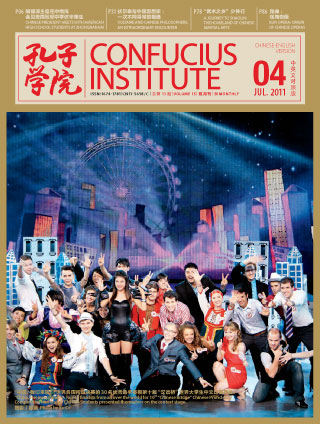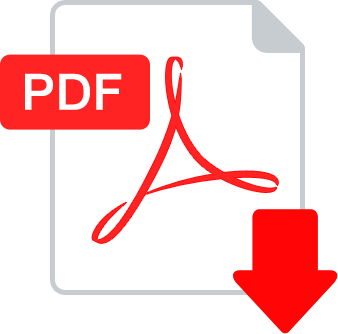 Published in Confucius Institute Magazine
Magazine 15. Volume 4. July 2011.
View/Download the print issue in PDF
Comments