Download Chinese Class 15 in PDF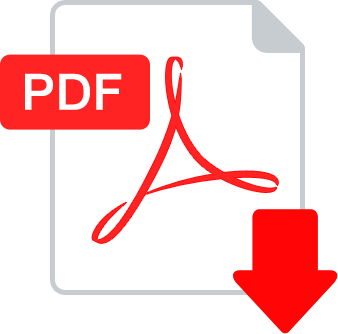 Chinese Class 15. Improve every week your Chinese skills with two pages of tests, quizzes and crosswords. Download the exercises and their solutions in PDF and print and solve them at your own pace.

Chinese Class. Page 1
Crossword / Jokes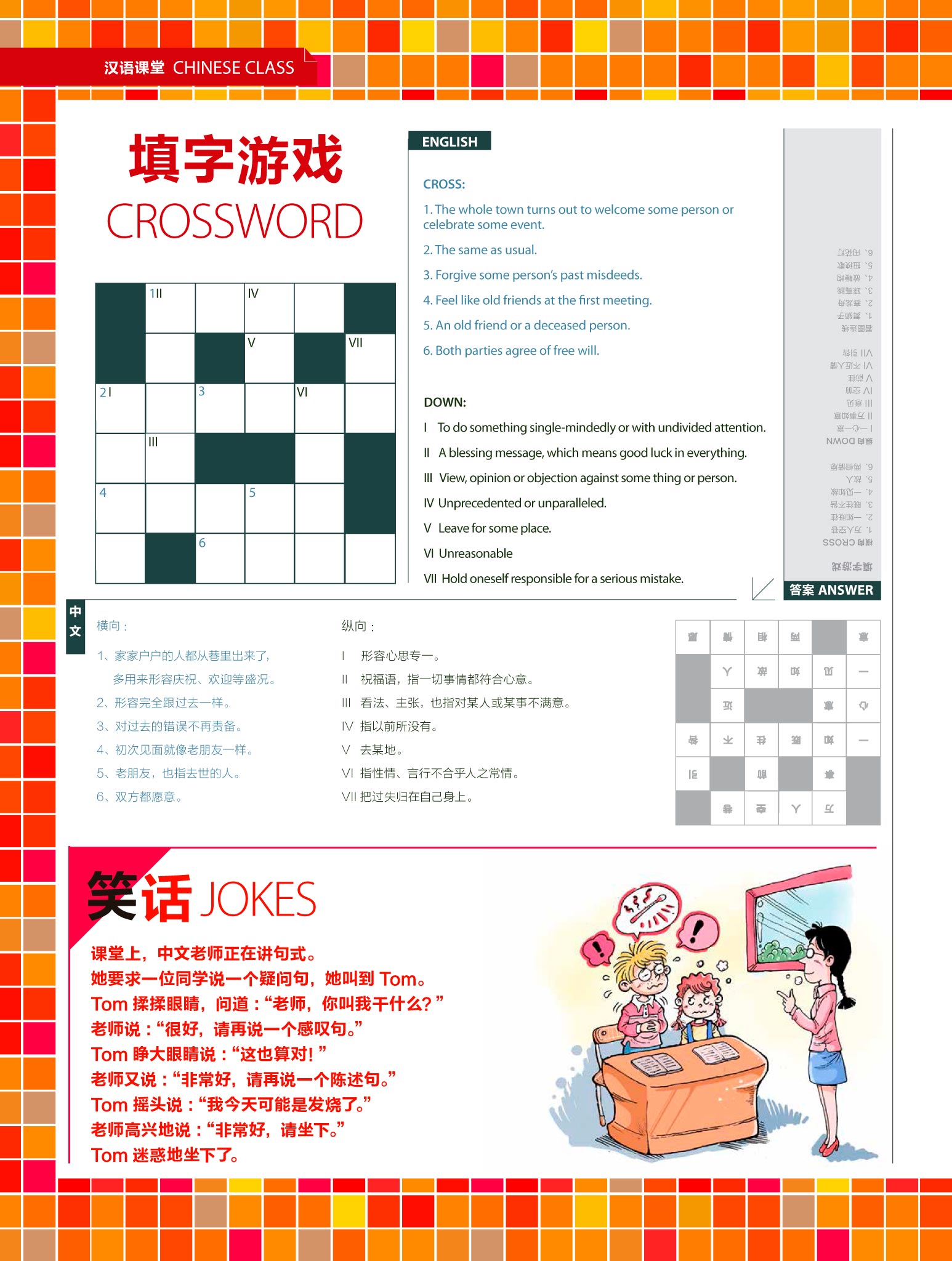 Chinese Class. Page 2
Hotwords / Connection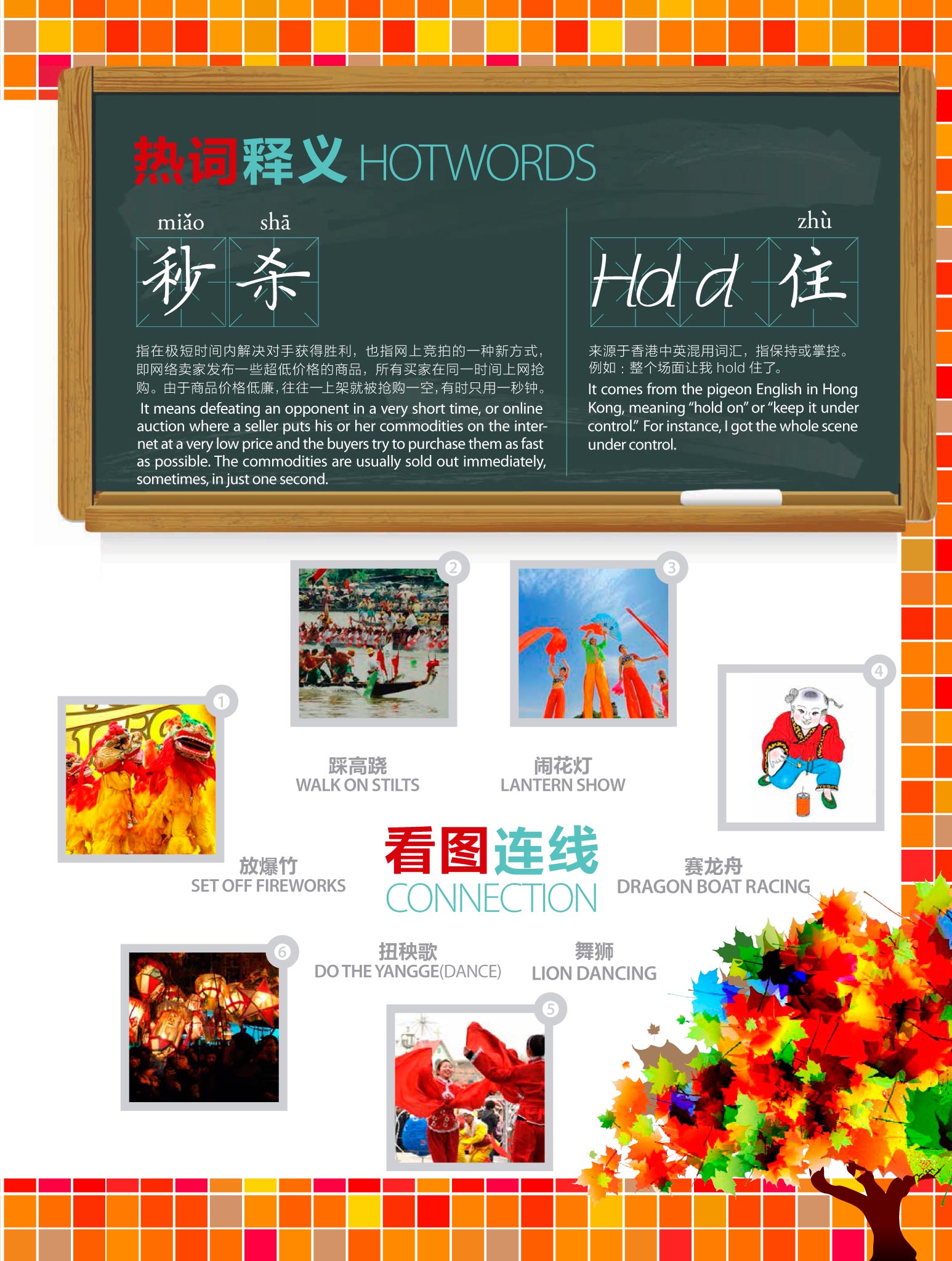 HOT WORDS
miăo 秒 shā 杀
指在极短时间内解决对手获得胜利,也指网上竞拍的一种新方式, 即网络卖家发布一些超低价格的商品,所有买家在同一时间上网抢 购。由于商品价格低廉,往往一上架就被抢购一空,有时只用一秒钟。
It means defeating an opponent in a very short time, or online auction where a seller puts his or her commodities on the internet at a very low price and the buyers try to purchase them as fast as possible. The commodities are usually sold out immediately, sometimes, in just one second.
hold 住 (hold zhù)
来源于香港中英混用词汇,指保持或掌控。 例如:整个场面让我hold 住了。
It comes from the pigeon English in Hong Kong, meaning "hold on" or "keep it under control." For instance, I got the whole scene under control.
---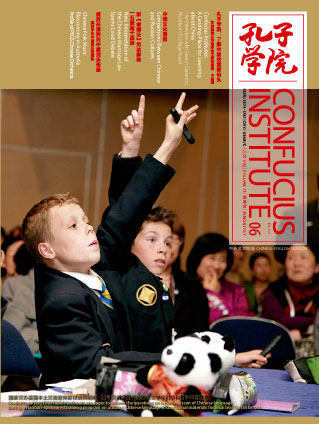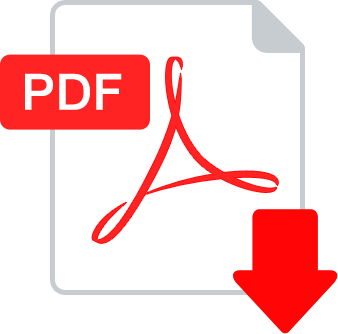 Published in Confucius Institute Magazine
Magazine 17. Volume 6. November 2011.
View/Download the print issue in PDF
Comments