Download Chinese Class 16 in PDF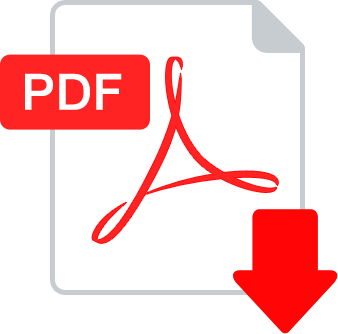 Chinese Class 16. Improve every week your Chinese skills with two pages of tests, quizzes and crosswords. Download the exercises and their solutions in PDF and print and solve them at your own pace.

Chinese Class. Page 1
Crossword / Jokes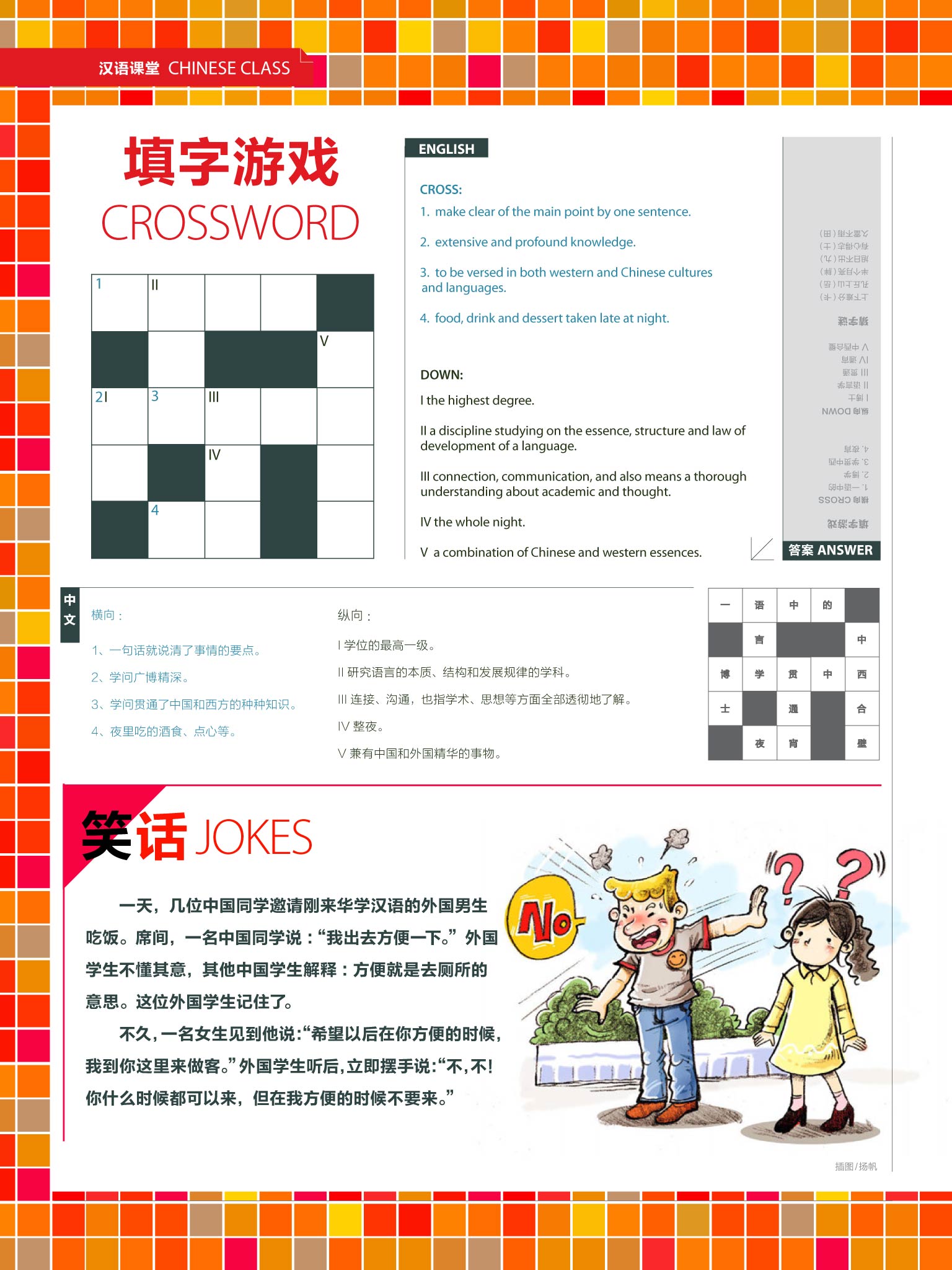 Chinese Class. Page 2
Hotwords / Charade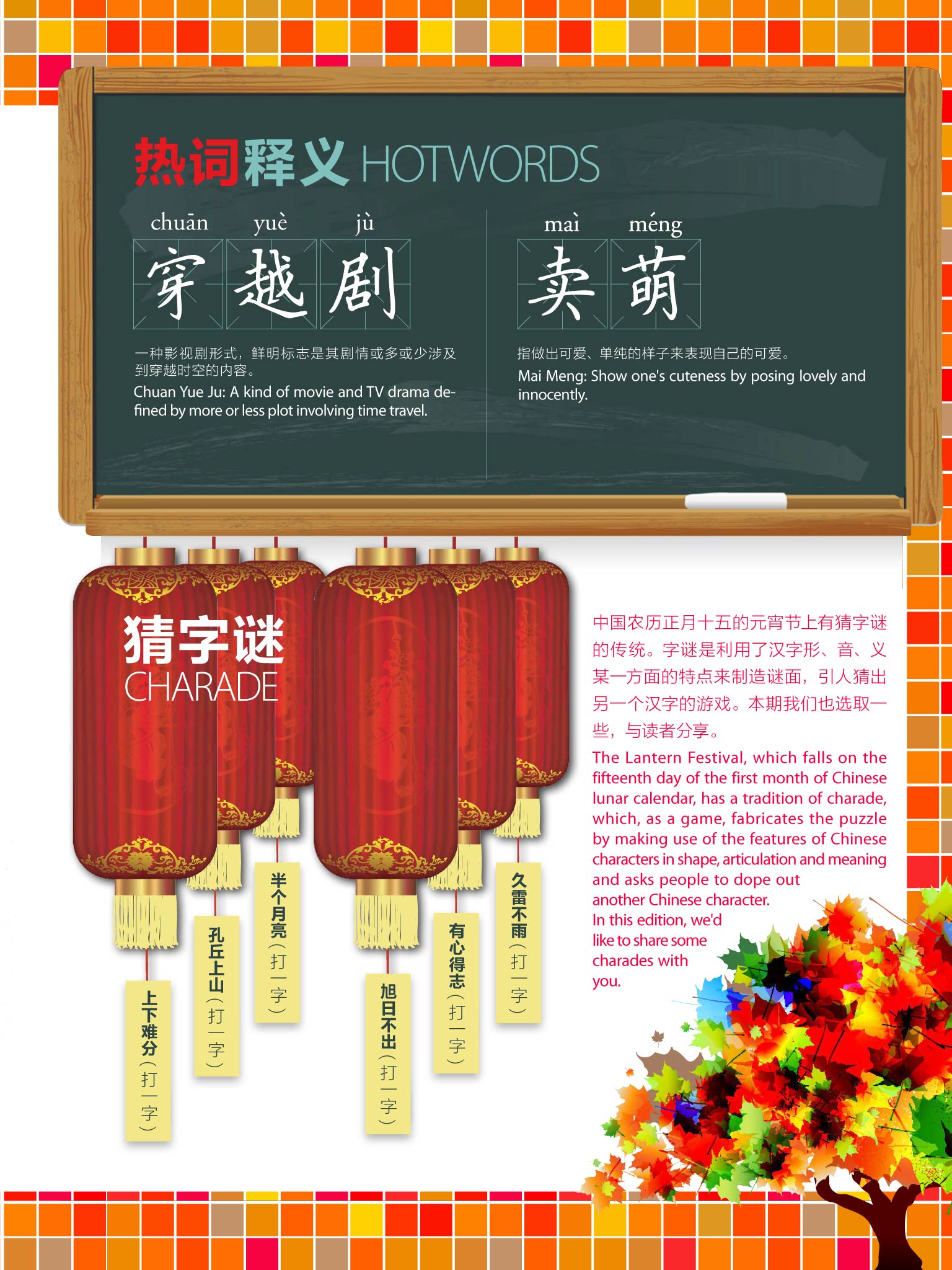 CHARADE  猜字谜
中国农历正月十五的元宵节上有猜字谜 的传统。字谜是利用了汉字形、音、义 某一方面的特点来制造谜面,引人猜出 另一个汉字的游戏。本期我们也选取一 些,与读者分享。
The Lantern Festival, which falls on the fifteenth day of the first month of Chinese lunar calendar, has a tradition of charade, which, as a game, fabricates the puzzle by making use of the features of Chinese characters in shape, articulation and meaning and asks people to dope out another Chinese character. In this edition, we'd like to share some charades with you.
JOKES 笑话
一天,几位中国同学邀请刚来华学汉语的外国男生吃饭。席间,一名中国同学说:"我出去方便一下。"外国学生不懂其意,其他中国学生解释:方便就是去厕所的意思。这位外国学生记住了。
不久,一名女生见到他说:"希望以后在你方便的时候,我到你这里来做客。"外国学生听后,立即摆手说:"不,不!你什么时候都可以来,但在我方便的时候不要来
---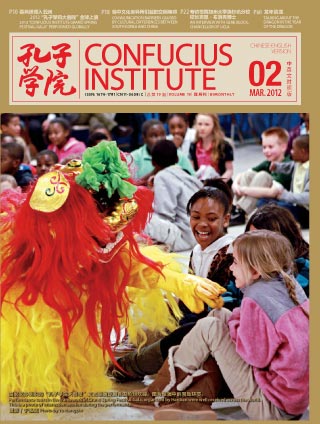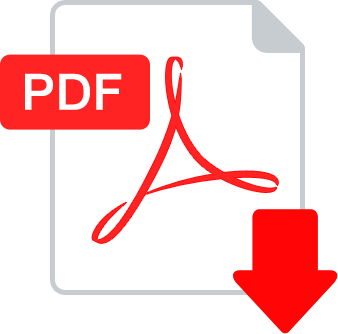 Published in Confucius Institute Magazine
Magazine 19. Volume 2. March 2012.
View/Download the print issue in PDF
Comments