Download Chinese Class 18 in PDF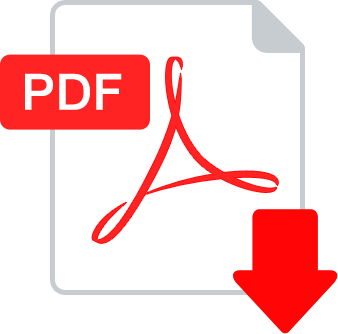 Chinese Class 18. Improve every week your Chinese skills with two pages of tests, quizzes and crosswords. Download the exercises and their solutions in PDF and print and solve them at your own pace.

Chinese Class. Page 1
Crossword / Jokes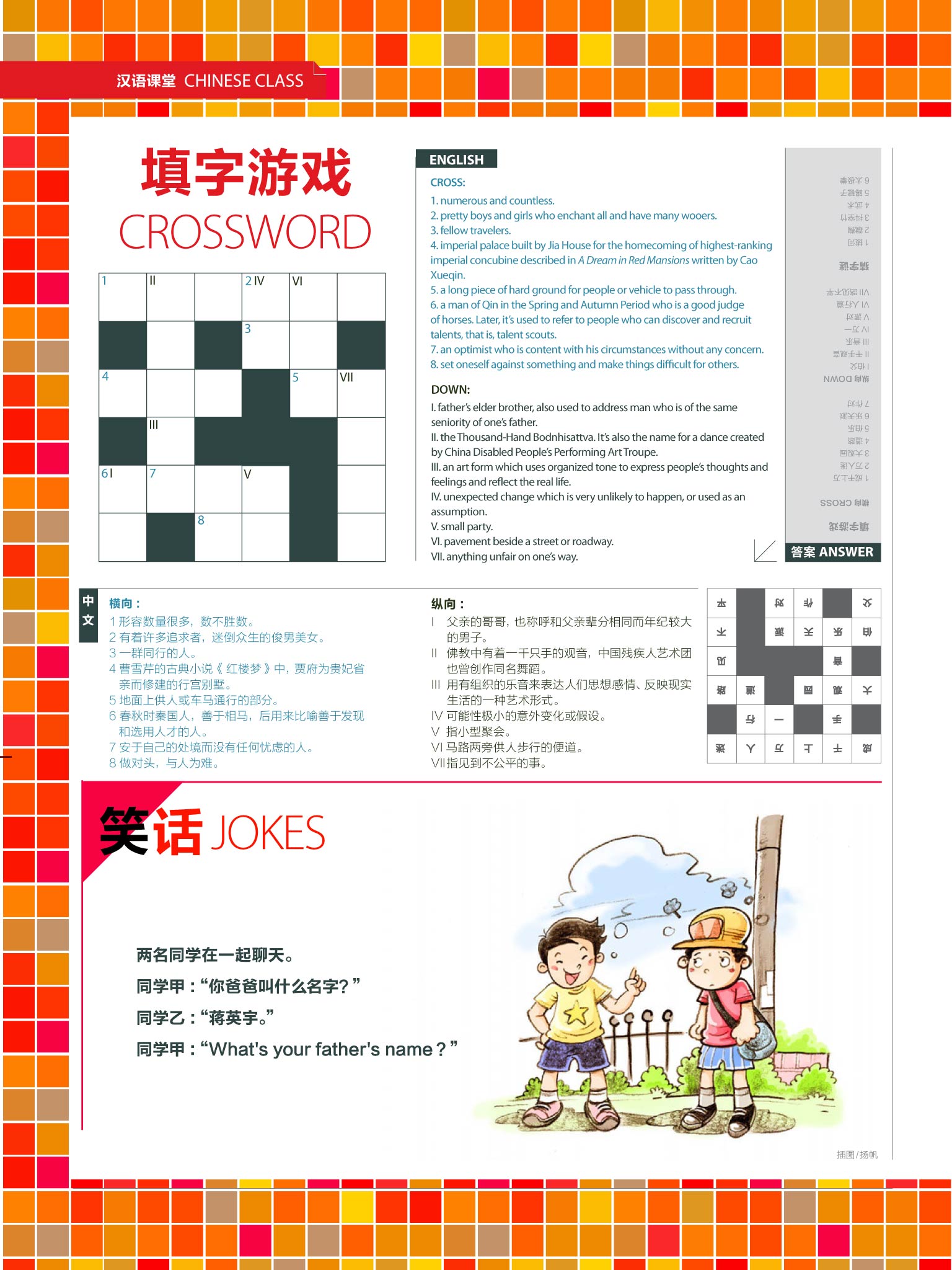 Chinese Class. Page 2
Hotwords / Connections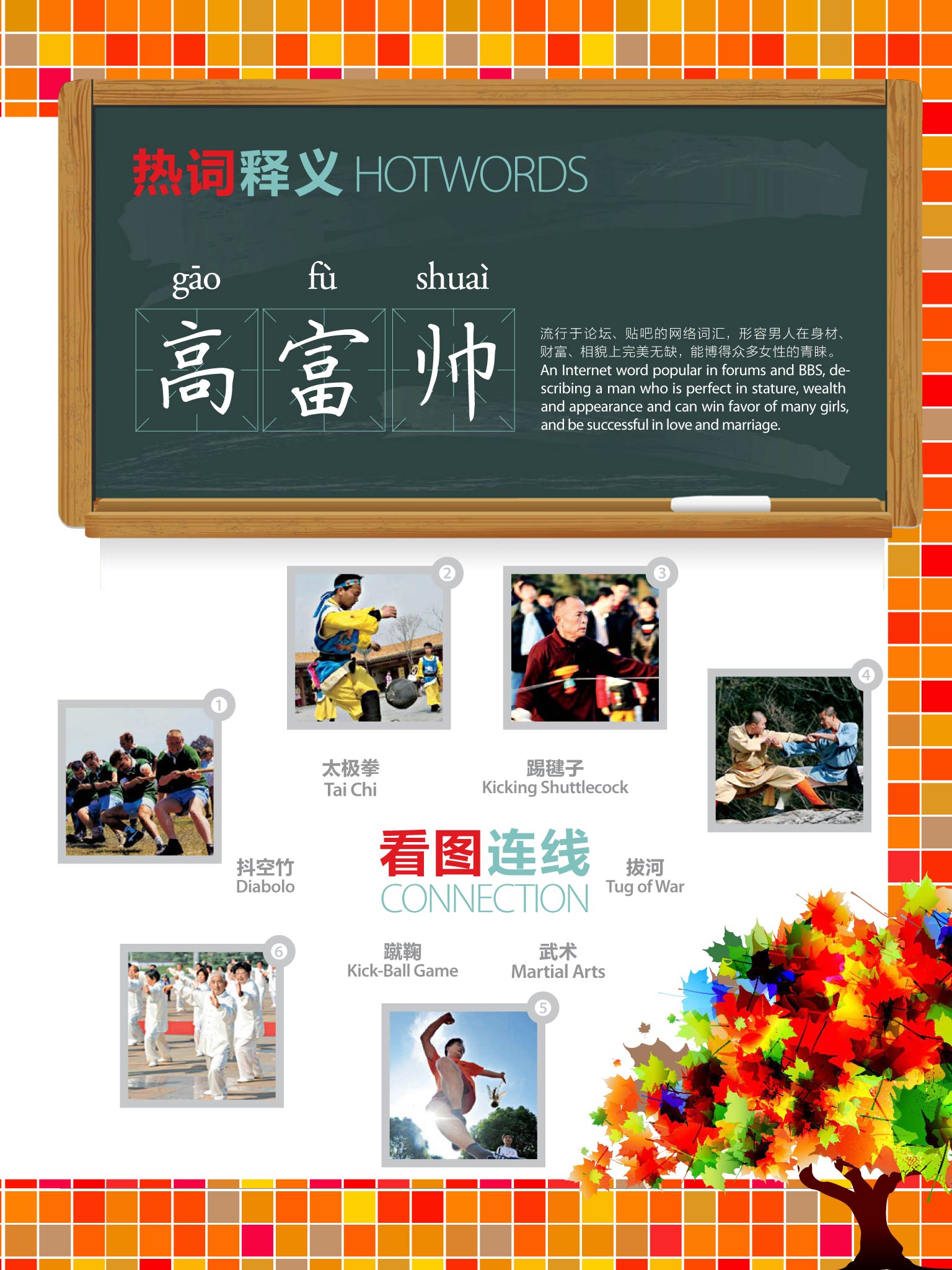 HOTWORDS 热词释义
高富帅 gāo fù shuaì
流行于论坛、贴吧的网络词汇,形容男人在身材、财富、相貌上完美无缺,能博得众多女性的青睐。
An Internet word popular in forums and BBS, describing a man who is perfect in stature, wealth and appearance and can win favor of many girls, and be successful in love and marriage.
JOKES 笑话
两名同学在一起聊天。 同学甲:"你爸爸叫什么名字?" 同学乙:"蒋英宇。" 同学甲:"What's your father's name ?"
---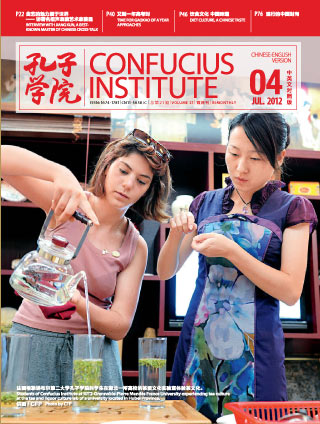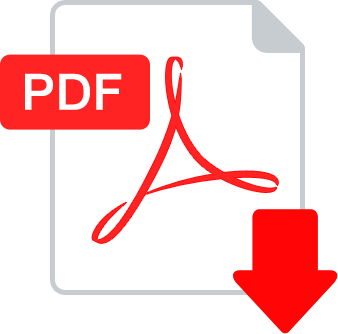 Published in Confucius Institute Magazine
Magazine 21. Volume 4. July 2012.
View/Download the print issue in PDF
Comments