Download Chinese Class 24 in PDF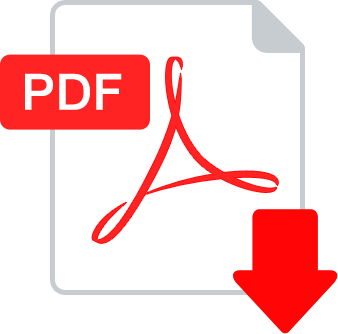 Chinese Class 24. Improve every week your Chinese skills with two pages of tests, quizzes and crosswords. Download the exercises and their solutions in PDF and print and solve them at your own pace.
According to Chinese tradition all families enjoy reunion, eat Jiaozi and view beautiful lanterns during the Lantern Festival (Monday, February 22, 2016). At the lantern displays, slips of paper with a riddle on them are attached to colorful lanterns. The riddles are usually witty or humorous. We have chosen some lantern riddles to entertain you.

Chinese Class. Page 1
Puzzles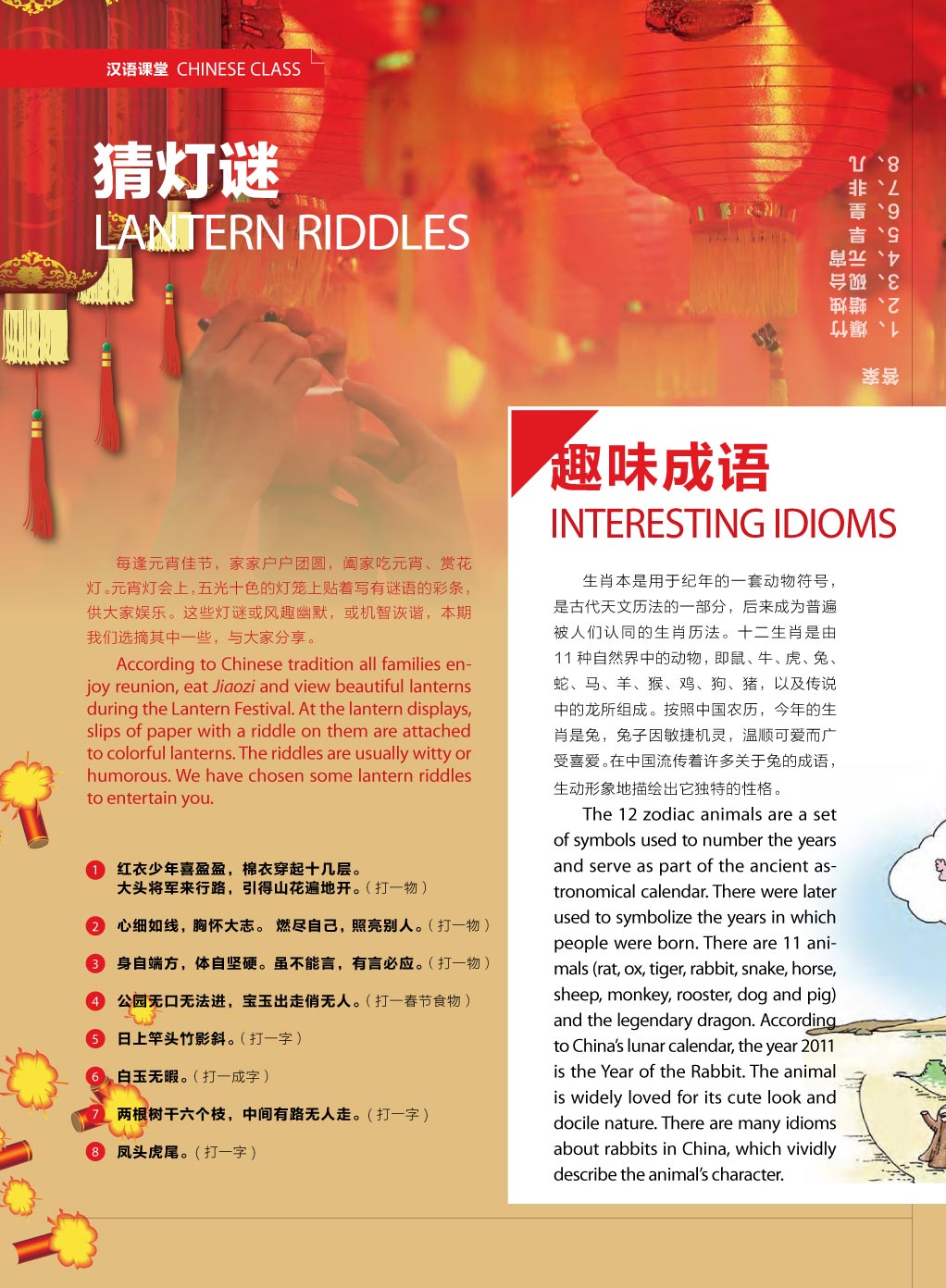 Chinese Class. Page 2
Joke / BuzzWords

Interesting Idioms
生肖本是用于纪年的一套动物符号, 是古代天文历法的一部分,后来成为普遍被人们认同的生肖历法。十二生肖是由11 种自然界中的动物,即鼠、牛、虎、兔、蛇、马、羊、猴、鸡、狗、猪,以及传说中的龙所组成。按照中国农历,今年的生肖是兔,兔子因敏捷机灵,温顺可爱而广受喜爱。在中国流传着许多关于兔的成语, 生动形象地描绘出它独特的性格。
The 12 zodiac animals are a set of symbols used to number the years and serve as part of the ancient astronomical calendar. There were later used to symbolize the years in which people were born. There are 11 animals (rat, ox, tiger, rabbit, snake, horse, sheep, monkey, rooster, dog and pig) and the legendary dragon. According to China's lunar calendar, the year 2011 was the Year of the Rabbit. The animal is widely loved for its cute look and docile nature. There are many idioms about rabbits in China, which vividly describe the animal's character.
---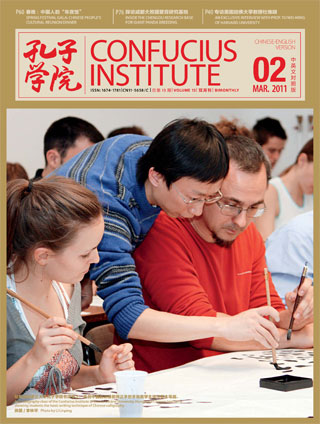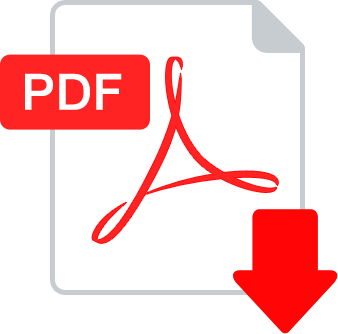 Published in Confucius Institute Magazine
Magazine 13. Volume 2. March 2011.
View/Download the print issue in PDF
Comments