What's China really like in the eyes of foreigners? Which parts of Chinese culture are the most attractive? What are their personal experiences while learning Chinese language? Are there any touching stories that happened to them during their stay in China? You will find the answers here. After reading the following stories, don't you have the desire to pick up your pen and put down something in Chinese about things around you?
Donald Anthony Newman, U.S.
Student from Ohio State University in U.S.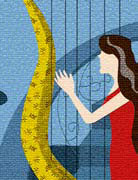 I have loved music since I was a child. It was the love for music that prompted me to study the Chinese language. In high school, I accidentally came across some pop songs by Faye Wong and some other Chinese singers on the Internet. Though I had no idea about the lyrics, I was deeply touched by the beautiful exotic melodies, which also aroused my interest in learning more about this language. The first and the biggest problem for me was the four different tones. But I believed singing Chinese songs would help me. Gradually I realized singing songs was one thing but speaking Chinese was another. The Chinese language sounds melodious with high and low tones. But when you sing a Chinese song, the tones are lost. For many times, I failed to figure out a song's meaning even if I had repeatedly listened to it. For instance, there is a song by the rock singer Chang Chen-yue –A Pancake Called Missing. Missing someone was a kind of pancake! What a romantic metaphor! Missing someone may well be regarded as a person's food for the inner world. These lyrics were really poetic! But later a friend said to me, "What the singer sang is 'a sickness' called missing! A sickness!" (The Chinese pronunciations for "pancake" and "sickness" are the same (bing), but the tones are different.) But I still think "pancake" is better.
It is really difficult to learn Chinese. What possessed me to choose Chinese? That's easy to answer: I just like China and Chinese songs, and I believed singing Chinese songs will be helpful.
---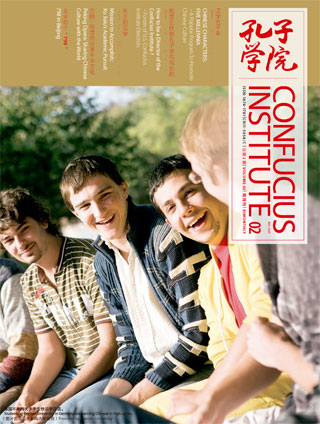 Published in Confucius Institute Magazine
Magazine 02. Volume II. May 2009.
Comments