Guangzhou is China's third largest city with a population of over 10 million. With a history of more than 2,000 years, today's Guangzhou has developed into a a modern international metropolis.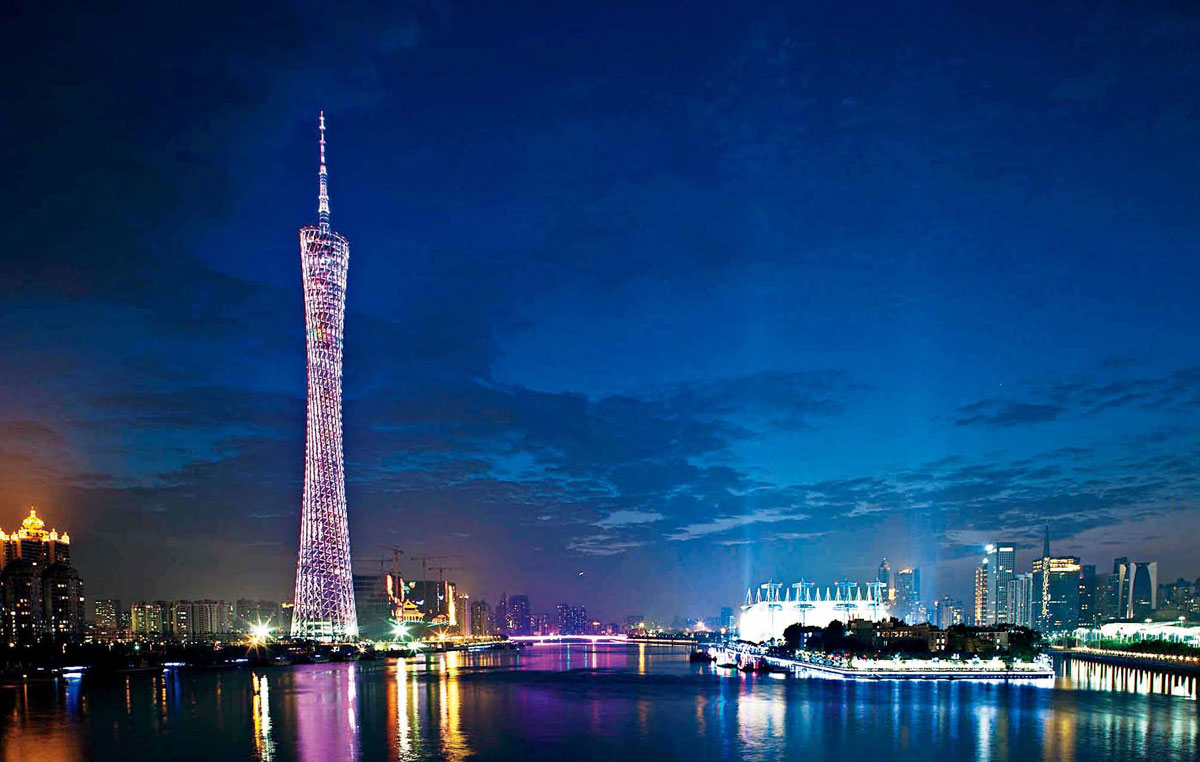 Guangzhou is China's third largest city with a population of over 10 million. Situated north of the Pearl River delta and neighboring Hong Kong and Macao, the city is the "south gate" of China. As a cultural city with a history of more than 2,000 years, Guangzhou is among the cities first opened to the world. Today's Guangzhou has developed into a modern international metropolis. The Baiyun International Airport links it with the other parts of the world with over 90 international air routes. Guangzhou is in the subtropical monsoon climate zone, characterized by hot, humid summers and warm winters. The temperature is moderate from October to December; so, this period is the peak season for tourism.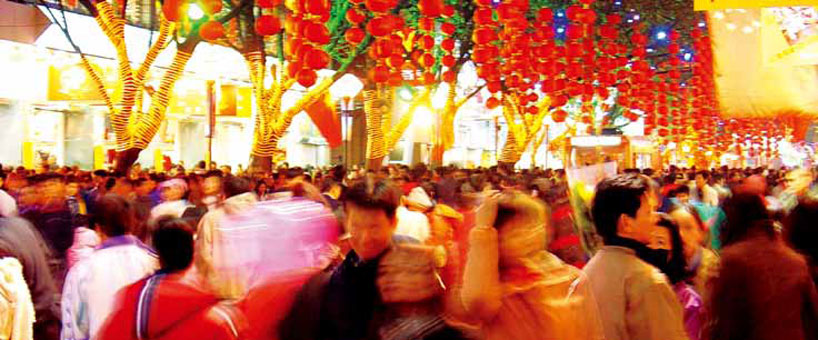 The City of Opening and the City of Fashion
Among so many cities in China, Guangzhou is definitely one of the few which sets new trends and originates new fashions. Guangzhou, serving as a window open to the outside world, is the first stop for foreign exotica arriving in China.
In 1978 people elsewhere in the county were still in uniform Chinese tunic suits ( 中 (zhōng) 山 (shān) 装 (zhuāng)), whereas some people in Guangzhou started wearing flared trousers. Afterwards the young people in Guangzhou who dared to try new things even put on nylon stretch trousers and batwing-sleeved blouses; since then the fashion trend had been spread all over the country.
In the early 1980s, Chinese people first got a vague idea of what popular music was, while the first professional record company had already been set up in Guangzhou; Guangzhou soon became the center of Chinese popular music. At that time for people traveling to Guangzhou, cassette tapes of pop music were good gifts for family and friends.
In the 1990s, a great many foreign companies came to Guangzhou to set up factories and private enterprises sprang up in the city. With the adventurous and fighting spirit and pragmatic style, Guangzhou has become the most dynamic economic center in China. Many people from different parts of China came to Guangzhou by train, seeking their fortunes and making their dreams come true with their good sense and hard work.

The Chinese people see Guangzhou as a city of opening and fashion.
In the new century, Guangzhou has become a cosmopolitan city. The China Import and Export Fair (also known as "Canton Fair"), held twice a year, attracts exhibitors from more than 200 countries. In the 80-storey CITIC Plaza (China International Trust and Investment Corporation, CITIC for short) in the city center, more than 30 companies of the world's top 500 enterprises have their branches. At Baiyun Airport, more than 90 international air lines connect Guangzhou with all the world's major cities. It is the opening atmosphere and prosperous trade that have made more foreigners decide to choose Guangzhou as their workplace and "second hometown"…
With its completion in 2010, the Guangzhou Tower became a tourist attraction in the city. At a height of more than 600 meters, it is by far the tallest tower in China. Because the lower and upper parts of Guangzhou Tower are wide and its middle part thin, it is affectionately given the nickname "thin waist" (小 (xiǎo) 蛮 (mán) 腰 (yāo), because it looks like a female with a very thin waist). On the top of the tower, there are the highest revolving restaurant in the world and a sloping, open-air panoramic deck from which a magnificent view of the whole city can be enjoyed.

Historical City of Renown
Guangzhou impresses many visitors as a modern cosmopolitan city, but, in fact, it is also a famous historical city with a history of over 2,000 years. As early as the Han Dynasty (206 BC-220 AD) and Tang Dynasty (618-907), Guangzhou had been the start of the so called "Maritime Silk Road". In the early years of the Yuan Dynasty (1271-1368), the Italian traveler Odorico da Pordenone came to China and was so impressed by Guangzhou which, according to him, was four times the size of Venice the famous international trading city of that time. In the Nanyue Royal Tomb Museum, exhibitions include a king's gold-embroidered jade suit of the Han Dynasty and more than 1,000 precious jade and bronzeware artifacts. Zhenhai Tower built in the early Ming Dynasty (1368-1644) is known as the "No. 1 Scenic Spot in Lingnan (the South of the Five Ridges region)" and now home to the Guangzhou City Museum with relics and historical materials classified according to dynasties which record the over 2,000-year history of the city. Chen Clan Academy built during the Qing Dynasty (1644-1911) is the representative architecture of ancestral halls in Guangzhou, with various fascinating wood, stone and brick sculptures which have impressed so many visitors from around the world. Guangzhou is a city both traditional and modern, with a rich history and culture, and at the same time with enormous vitality full of modern interest.
Chen Clan Academy built during the Qing Dynasty (1644-1911) is the representative architecture of ancestral halls in Guangzhou, with various fascinating wood, stone and brick sculptures which have impressed so many visitors from around the world.
There is a saying in Guangzhou, " 东 (dōng) 山 (shān) 少 (shào) 爷 (ye) ,西 (xī) 关 (guān) 小 (xi ǎ o) 姐 (jiě)" (meaning "young masters of powerful families living in the eastern part of the city called Dongshan and elegant ladies of wealthy families living in the western part of the city called Xiguan"). The saying indicated that Dongshan and Xiguan were two areas of the Guangzhou city where people in power and wealth used to reside. Even today in Xiguan area in Liwan District in Guangzhou a great many Xiguan residences or "big old houses of Xiguan" are still well preserved in typical architectural styles of Lingnan. Xiguan residences which used to be the dwellings of the wealthy business people in old Guangzhou exist with hall, patio, room for sedan-chairs, a shrine at the entrance, greenish gray brick walls and porches in the shape of Chinese character "(huí)" at the doorway, and alleys and a garden in the courtyard. Xiguan residences have blended Western architectural style with traditional construction features of Chinese courtyards. No matter from where visitors come, in Xiguan, wandering around in the old alleys and strolling inside the Xiguan residences, they definitely are freed from the hustle and bustle of the city and feel the special charm of Lingnan.
Another unique style of traditional Cantonese architecture can be seen in the Qilou buildings (骑(qí) 楼(lóu) which are situated on Shangxiajiu Pedestrian Street. Qilou buildings have protruding walkway stretching above from the second storey over the sidewalk. These walkways are linked together to form a covered corridor. In Guangzhou there is a saying "e weather in May, like a baby's face, is changeable and unpredictable." Qilou buildings which were built to adapt to such weather still make today's Guangzhou people feel very close, for pedestrians can be kept safe from rain while shopping. For a comprehensive view of ancient Lingnan folkways, the Lingnan Impression Garden, located in the south of Guangzhou Higher Education Mega Center, is a perfect choice. The Lingnan Impression Garden, filled with many traditional alleys, ancestral halls, folk residences, shops and so on, embodies the essence of Lingnan culture and is a good place for modern people to learn about ancient Lingnan culture. Here are traditional lion dance performances, live shows of embroiderers' doing amazing hand stitching, and delicate palace lanterns with wood carving and Shiwan pottery as gifts for family and friends.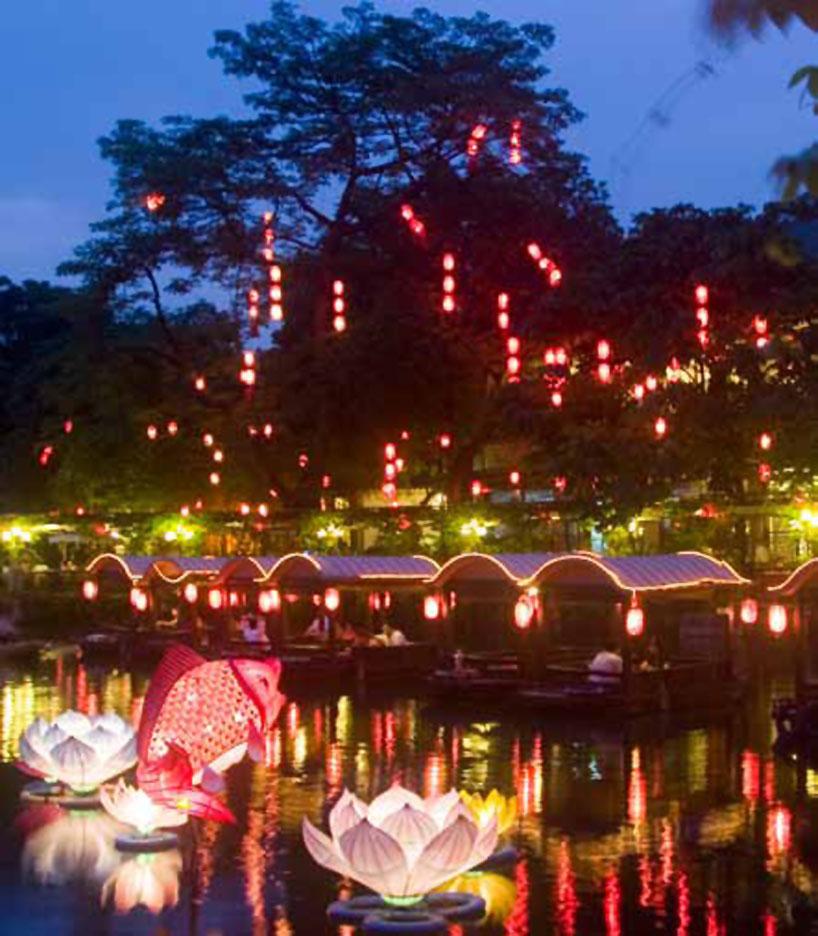 Guangzhou: A Paradise for the Gourmets
China has a world-wide reputation for excellent food, and Guangzhou enjoys fame as the paradise for gourmets in China. So never miss the delicious food when traveling in Guangzhou. Guangzhou dishes represent the Guangdong (Cantonese) Cuisine, which is one among the most famous Eight Major Cuisines in China. Cantonese cuisine uses a wide range of ingredients and various ways of cooking, characterized by being bland but not insipid, delicate but not rich, tender but not raw, oily but not greasy. The most famous dishes of Guangzhou cuisine are Roast Suckling Pig ( 烤 (k ǎ o) 乳 (r ǔ ) 猪 (zhū)), Baked Chicken in Salt ( 盐 (yán) 火局 (jú) 鸡 (jī)), Scalded Prawns (白 (bái) 灼 (zhuó) 虾 (xiā)), Roast Goose ( 烧 (shāo) 鹅 (é)) and so on, available in all Cantonese restaurants.
Guangzhou people like drinking tea, especially morning tea. When people meet in the morning, they usually greet each other by saying "Let's go to have some tea." Having morning tea has long been a distinct lifestyle of Guangzhou natives. And tourists to Guangzhou will miss any thing other than having morning tea.
Every morning, teahouses are filled with people, leisurely having their breakfast. For them, having morning tea is not just satisfying hunger, but a pastime and a way of social communication of distinct local flavor. Guangzhou people often say, "Boiled water brews good tea." Tea brewed with boiled water emits a pleasant aroma of tea. With smooth texture and mellow taste, old Pu Er Tea is the best choice for the morning. Actually when having morning tea, having some delicately made Cantonese dim sum at the same time is a must, such as BBQ Pork Bun ( 叉 (chā) 烧 (shāo) 包 (bāo)), Crispy Durian Cake ( 榴 (liú) 莲 (lián) 酥 (sū)), Shrimp Dump- lings ( 虾 (xiā) 饺 (ji ǎ o) 皇 (huáng)), Sticky Rice in Lotus Leaf ( 糯 (nuò) 米 (m ǐ ) 鸡 (jī)), and so on, all of which are tradi- tional. Guangzhou's Time-honored Teahouses include Tao Tao Ju ( 陶 (táo) 陶 (táo) 居 (jū)), Bei Yuan ( 北 (běi) 园 (yuán)), Xi Hua Ju ( 西 (xī) 华 (huá) 居 (jū)), and so on. Guangzhou Restaurant chain many establishments throughout the city is also a good place to have morning tea.
Besides Cantonese dishes and morning tea, Guangzhou snacks are another important part of Guangzhou food culture. Many restaurants and stalls all over the city sell snacks of Guangzhou flavor. Boiled Radishes and Beef Offal is a famous traditional snack in Guangzhou, made by stewing radishes and fresh beef offal in a special sauce for a long time. In some busy business areas, like Beijing Road, Shangjiu Road, and Xiajiu Road, the delicious smell of boiled radishes and beef offal pervades the whole street. On the street, people can often be seen shopping while eating from a bowl of boiled radishes and beef offal.
Porridge is nothing specialty found anywhere. But no other place serves tastier porridge than Guangzhou. The famous Congee with Pork Belly and Liver or Jidi Congee ( 及 (jí) 第 (dì) 粥 (zhōu)) is made by boiling lean pork, pork liver and pork belly in rice porridge. It is served only after the grains of rice become so soft that they are in the shape of white flowers and the meat is tender and tasty. at's why Jidi Congee looks white and tastes good, giving people a lingering aftertaste.
Steamed Rice Rolls ( 肠 (cháng) 粉 (fěn)), Wonton Noodles ( 云 (yún) 吞 (tūn) 面 (miàn)), Beef Meat Ball ( 牛 (niú) 肉 (ròu) 丸 (wán)), various sea food … there are many delicious foods in Guangzhou, and there are numerous good visiting places in Guangzhou. Dear friends, as the saying goes, "Seeing is believing", why not come and feel the charm of Guangzhou? Welcome to Guangzhou.
SPECIALTIES OF GUANGZHOU

HERBAL TEA
Herbal tea, a drink made of Chinese medicinal herb, dispels body heat in summers and combats sore throat in dry winters. For Guangdong people, "life depends on water and health depends on herbal tea."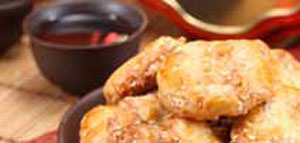 CRISPY CHICKEN BISCUIT
Crispy Chicken Biscuit, named for its chickenlike shape, is one of the famous Guangdong-style pastries. The biscuits, salty-sweet and crispy, are often bought as gifts for relatives and friends.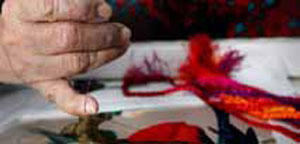 CANTONESE EMBROIDERY
Cantonese embroidery is one of the four most famous Chinese embroidery styles. The Cantonese embroidery style, symmetrically composed with vibrant colors, serves many decorative purposes. The design often features human figures, birds and flowers. Some shops invite specialists to perform the Cantonese embroidery skills for customers, which is an artistic feast for the eyes.
---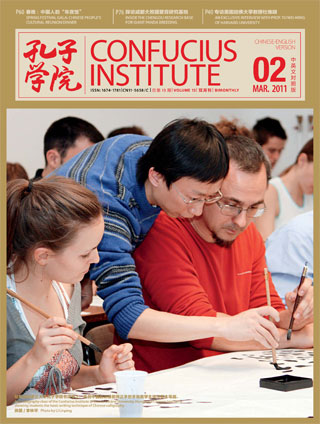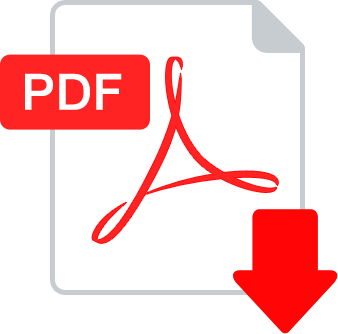 Published in Confucius Institute Magazine
Magazine 13. Volume 2. March 2011.
View/Download the print issue in PDF
Comments