Internet in China has grown rapidly, with enormous social and economic effects that have gone beyond what people could have imagined.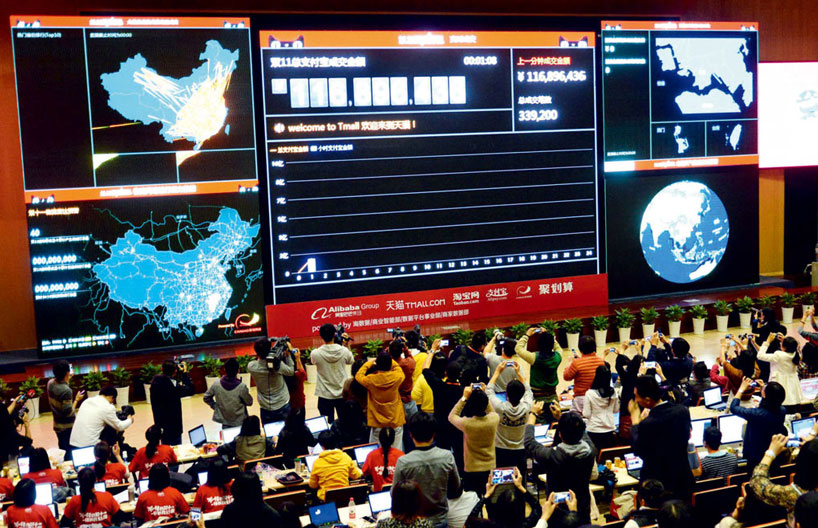 On Nov. 11, 2013, well known as Singles' Day in China, online shopping spree attracted hundreds of millions of Chinese consumers. In that day only the total volume of business exceeded 35 billion yuan. It has come from nowhere, grown from nothing, but is everywhere you look and is huge. The growth of the Internet and communications technology in China has been rapid, with enormous effects that have gone beyond what people could have imagined.
The Internet, and especially mobile devices connected to it, is a highlight of the economic and social development of China. It has permeated every facet of the economy and society and is profoundly changing people's work, study and life.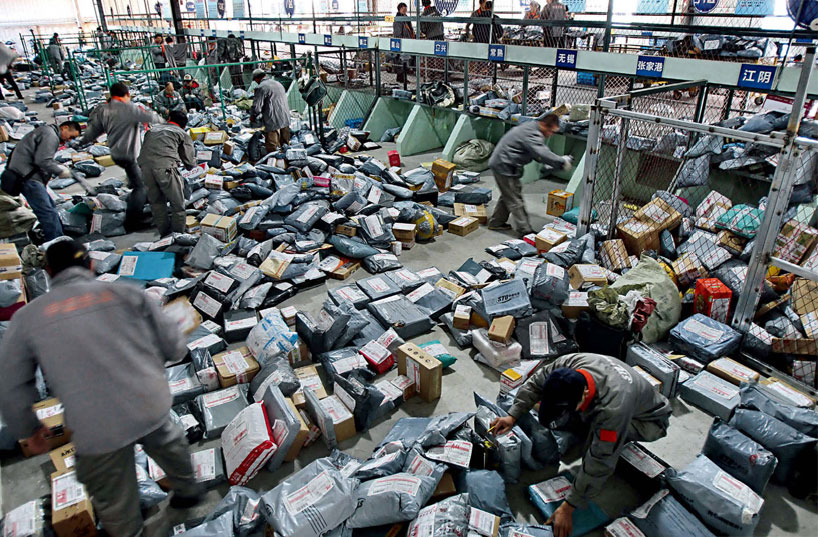 A life wedded to the internet and the smartphone
8:00 AM: get up, brush teeth, wash face, have breakfast
9:00 AM start the computer, check the news and email
9:30 AM start work on the computer
11:30 order food online or by phone, have lunch
13:00 – 14:00 lunchtime break: listen to music, shop online or take a quick rest
14:00 read an e-book, continue working
18:00 meet girlfriend or get together with friends (if driving, use a GPS navigation system, if taking a taxi, use the software on the mobile to book)
22:00 return home, check the news, updatemicroblog
24:00 go to bed
This is the life of Pang Xin, a member of the "small office, home office" tribe.
If you take a look inside Pang Xin's house, 90 percent of everything, from food, books and clothes, to furniture, has been purchased online. Pang Xin does not even remember exactly when the last time he walked into a shop was. He even thinks that real shops are for browsing, admiring the goods, and killing time, rather than for actual shopping. Moreover, he has turned to the Internet to deal with all of life's trivial matters, such as paying water and electricity bills and banking.
Apart from the basic necessities of life, Pang Xin's communication and interaction with friends and family is also mainly online or using his mobile phone Throughout the day, no matter if Pang Xin is working or not, he is inseparable from his smartphone. Anytime, anyplace, Pang Xin is in touch with his friends on the weixin instant messaging service and QQ chat installed on his mobile phone. He checks the latest news, and at the same time shares his experiences and grievances with his friends.
Pang Xin told this reporter that when he went back to his hometown for the spring festival a few years ago, he taught his parents, who live in far northeastern China, how to use video chat. When he went back last year, the present that he brought for his parents was a smartphone, on which he installed the weixin. Now even his nephew, who goes to primary school, uses mobile voice-messaging service to chat with him.
Pang Xin has even met his current girlfriend on the Internet, though an online dating service. Now, every time before they go out, Pang Xin searches online for restaurants and films with good reviews. Even though she says he has an "information dependency," Pang Xin's girlfriend also enjoys this way of life, which has reduced the amount of pointless hassle and made everything fast and convenient.

Part of the post-90s generation, Pang Long cannot imagine the life without the Internet and instant communication.
And not only Pang Xin. According to the 32nd Report on the Status of Internet Development in China, released in July this year by China Internet Network Information Center (CNNIC), the number of Internet users in China reached 591 million at the end of June 2013, an increase of 26.56 million over 2012. Amongst the new users, the proportion of mobile Internet users stands at 70 percent, exceeding that of the users of other Internet access devices.
The report reveals that there are now 464 million mobile Internet users in China, an increase of approximately 4.379 million compared to the figures at the end of 2012. The proportion of mobile Internet users stood at 74.5 percent of the Internet user total in 2012 and went up to 78.5 percent, growing faster than in the second half of 2012. Among these new users, the proportion of mobile Internet users is 70 percent, whereas the proportions of tablet and laptop Internet users stand at 35.4 percent and 12.7 percent, respectively. The data also shows that in the first half of 2012, mobile Internet users spent on average 11.8 hours online per week, with 79.9 percent going online at least once a day, out of which almost 60 percent accessed the Internet on several occasions.
This reporter believes that mobile Internet accelerated the spread of the Internet in China, and especially has provided the possibility to extend the Internet to the people and areas where access is limited or impossible. At the same time, mobile Internet contributed a new source of growth to the online economy and the creative wave of mobile Internet provided the traditional online businesses with new business models and growth space. Mobile Internet has become the new force behind the development and growth of the Internet.
The creative wave of Internet provided the traditional on-line businesses with new business models and growth space.
At the kitchen table and in the lavatory, in office and the bedroom, checking the online reviews before going out for dinner, making a list of things to do before going to bed, using a GPS navigation when driving, reading a novel on the train, posting comments on your microblog when bored or annoyed, taking and saving a photo of a business card, listening to an audio book when taking a walk, snapping up bargains on the Internet, getting train tickets in a rush…, the Internet, and especially mobile Internet, is truly becoming an ever greater part of life for Chinese people.
According to Tan Guangzhu, an analyst at CNNIC, smartphones are now present in nearly every setting of people's lives, and moreover, smartphones and PCs complement each other in terms of both space and time, and "always online" has become a "default mode" for many in the current generation.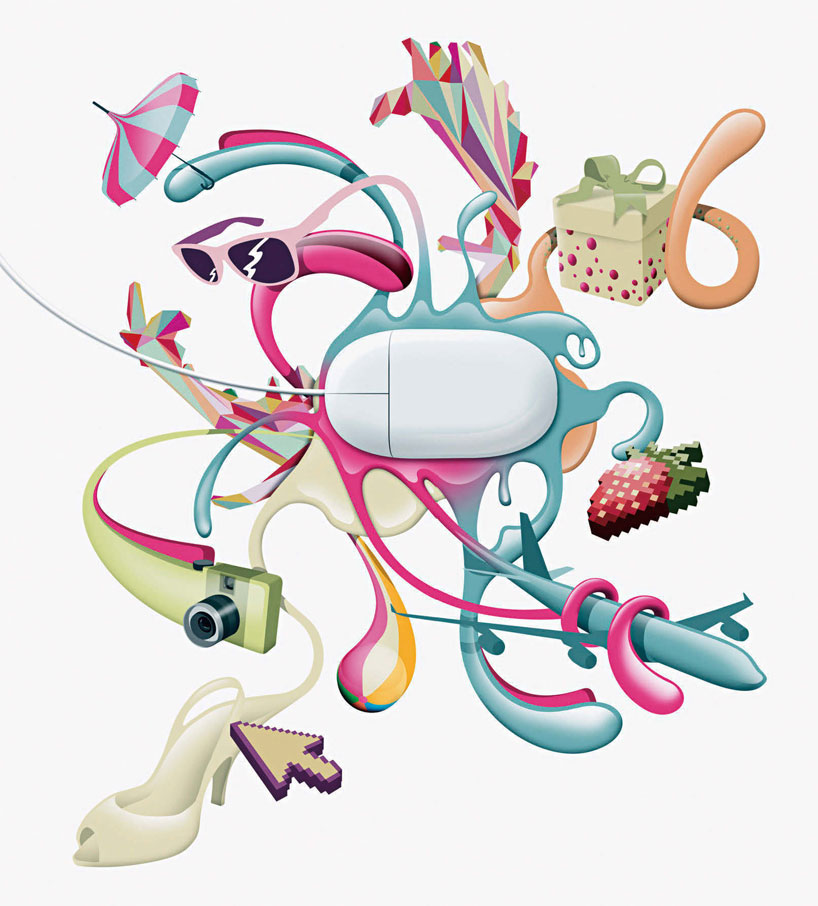 The aftereffects ot the Internet in China
However, even though the progress in Internet and communication technology has brought a lot of fun and convenience to Pan Xin's life and work, it has also given him quite a bit of hassle.
In his daily life, Pang Xin's girlfriend often complains that he cannot concentrate on one thing at a time, sending messages on his microblog during their night out, while at work he is often distracted by something new on the Internet, which slows down his work. In his personal relations, Pang Xin's circle of friends is always getting larger because the Internet  in China has broken the limits of distance and expanded the range of human interaction, but he then discovers that, actually, he sees, and even calls, his friends less and less, and that they are increasingly drifting apart.
A while back, by random chance, Pang Xin went to a small village on the edge of the desert in Wulanbu in Inner Mongolia, a place with few inhabitants, bad mobile reception and with Internet access out of the question. At first Pang Xin felt at a loss, cut off from the world, but gradually he calmed down, got his thoughts together, took time for self-reflection and went to actually listen, using his own ears, to other people's opinions. Under these conditions of no "digital interference" he discovered a freedom to think without having to worry about being disturbed by other people.
When he got back to Beijing, Pang Xin started to think: "What does living really mean? Are we controlling the technology or is the technology controlling us? How can you achieve a balance between the positive changes brought about by technology and its negative effects?"

It is not only Pang Xin who ponders this problems
A British magazine, The Economist, has already written on this subject: "There are, perhaps, people nowadays who say that the Internet can bring world peace, a clean environment and social equality, but people's spiritual problems cannot be solved by relying on technology. To the contrary, technological progress may contain more hidden problems for the society. People, perhaps, should take a closer look at this."
Some experts point out that, on one side, the Internet has accelerated national economic growth, restructured industry, changed the patterns of economic growth, raised the level of public services, and has sped up the formation and the development of Internet culture. On the other hand, the Internet has brought serious challenges to modern society, such as cyberattacks, cybercrime, the unchecked spread of harmful information, and other information safety problems. These negative effects to society should not be underestimated.
Chen Lidan, a professor at Tsinghua University School of Journalism and Communication also thinks that the Internet and other new media have profoundly changed society's way of thinking and the patterns of interpersonal contact. The new media accelerated the spread of information, speeding up the pace of the entire society. A fast pace and a focus on efficiency have now become a new pattern of life. The omnipresent nature of new media often keeps people in a constant state of awaiting orders. This tendency of the ever faster pace of life brought about by the new media can also lead to people losing the ability to think, changing them into 'one-dimensional automatons' unwilling to think for themselves. People's mode of thinking came under assault with the appearance of the Internet search engines, which also brought about changes in the way people remember. The enlargement of information channels is, of course, a good thing, but the new challenge is now to express your opinions and make your voice heard in this roaring noise. What makes the new media different from the traditional ones is theirdeconstructivism. The mode of discourse in the new media is characterized by going against the rules, fragmentation and going straight to the point, while breaking down the rules of grammar and discourse structure. Its style is often mocking and questioning.
 The Internet, and especially mobile Internet, is truly becoming an ever greater part of the life of Chinese people. 
The Internet has also created a virtual environment where people can experience virtual emotions and experience virtual satisfaction. Person-machine interaction replaced person-to-person interaction, and by this means of communication, people seek refuge from the contradictions of reality, which makes them drift away from communicating at close quarters and neglect the affection and friendship of the close, personal kind. The psychologist Abraham Maslow has said: "After having satisfied his psychological and safety needs, a person seeks to satisfy the needs of love, belonging and respect, but these needs can only be satisfied in social interaction with others."
Pang Xin has now started to control how much time he spends per day on the Internet. He is no longer constantly online, and, when out with his friends, he can decide to turn off his phone, and instead really listen and enjoy a heart-to-heart conversation. "Perhaps this is what real life in the information age is," he says.
---
Published in Confucius Institute Magazine.
Number 29. Volume VI. December 2013.
Comments