An Interview with Jack Hawkins, Chancellor of Troy University of the United States: "We take seriously the role and mission of the Confucius Institute – to help the people of Alabama understand the history and culture of China and to help as many local citizens as possible to learn Mandarin".
As we know, Mrs. Hawkins and you have made a donation and also collected donations of hundreds of thousands of US dollars for a permanent exhibit of 200 life-sized replicas of Terracotta Warrior statues at the Janice Hawkins Cultural Arts Park of Troy University. We wonder what kind of special relation you have with the Terracotta Warrior statues?
The 1-2-1 program really served as the tip of the spear in our work in China. It was aimed to reverse the trend that students from China came to the United States for their education, only to stay there. This program served to bring them home again, which is very important to China. It has become a model program for overseas Chinese students' study.
It was during one of those first trips to China to establish the 1-2-1 program that led to the development of our friendship with Huo Baozhu. The hosting university had planned a very aggressive itinerary for us – visiting seven cities in eight or nine days. Our visit to many universities was really unprecedentedly great, but it was when we reached Xi'an that I believed the world would change for Troy University. Huo Baozhu invited us to his studio because he was indebted to America since his life was saved at the University of Kentucky Medical Center. He was so excited about this growing partnership with the United States that he wanted to meet those of us when he learned that we were coming to create this 1-2-1 program.
He couldn't speak English and I know only a little Chinese,but somehow we crossed that barrier. There was a real affinity from the night that I met him, and it was then that he invited me to choose one of his works as his gift for us. There was a miniature of The Thinker statue in his office and I asked if he could give us a bigger version of that, which is now displayed on our campus. The dedication of that statue marked his first trip to Troy but he was determined that it would not be his last. Other gifts included the bronze statues of the Terracotta Warriors and the reproductions of the Trojan Warrior that stand on each of our campuses and in our football stadium.
Huo Baozhu's second visit to Troy was to receive the honorary doctorate degree in 2014. It was that very day that he announced he wanted to give us 100 Terracotta Warrior statues.We commissioned him to do an additional 100, so now we will have what is probably the largest display of Terracotta Warriors outside of Xi'an. That propelled us into the next phase of the Janice Hawkins Cultural Arts Park.

Do you have any special considerations about this unique exhibition at Troy University's Cultural Park? What roles will the exhibition play in the cultural exchange between China and the United States, or, the West?
The International Arts Center in Janice Hawkins Cultural Arts Park will be home to two galleries – one honoring a home-grown Alabama artist, Nall, and the other named in honor of Huo Baozhu. It will also feature a demonstration center, which will allow visitors having no opportunity to see the eighth wonder of the world in Xi'an to learn about this fascinating story here in Troy, Alabama. We will maintain permanent cooperation. When our students leave Troy, regardless of their countries of origin,they will become real envoys of cultural exchange. Thus we will build strong and lasting international relationships. It is truly in this park and arts center that the East meets the West.
Could you please talk about your impression of China and Chinese Culture? Meanwhile, could you please also tell us some deeply remembered stories between China, Chinese and you.
What I have concluded from traveling to countries around the world is that basically people want the same thing. They want to be happy. They want to be healthy. They want to be able to provide for their families. They want opportunities. They want freedom. As you meet people from around the world, you build relationships.
I think of the story of Chunlan, who was among the first to come to Troy in the 1-2-1 program. From her story, we know the importance of building relationships. It was the night before her graduation that I had the opportunity to meet her father, who at that time was the third largest importer of neckties into the United States, and then our friendship was enhanced. Later I met her fiancé. Soon she came back to pursue a graduate degree and had her two children. Her first child was born in 2008, and they named him Jack, which is also my name. For me there was nothing greater that would have made me more grateful. If you understand people unlike yourself – people from other cultures, different languages – then you can develop an appreciation for them on a personal level. Then true and lasting relationships can develop.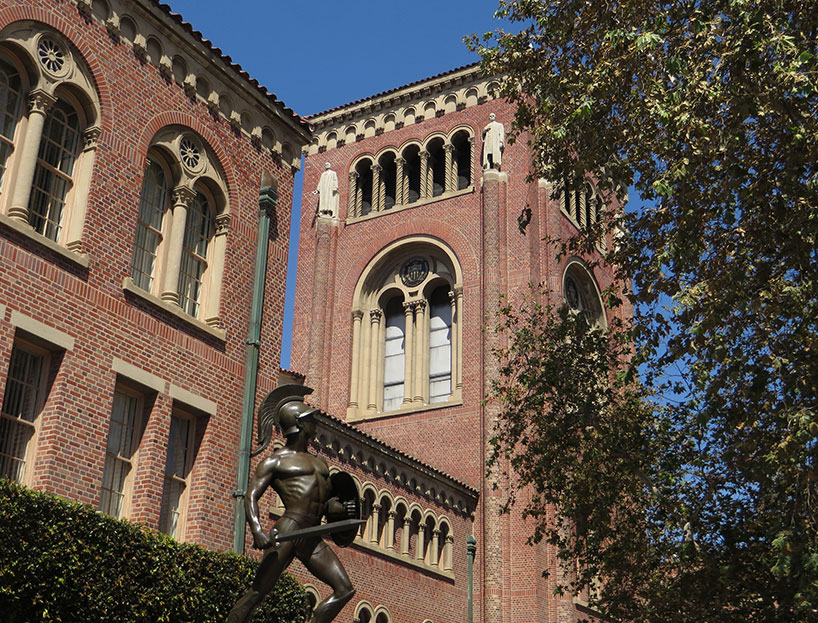 As early as in 2014, you won the Confucius Institute Individual Performance Excellence Award, a reward for your personal dedication as well as an affirmation of the achievement of Confucius Institute at Troy University.Could you share with us the successful experience of the Confucius Institute construction at Troy University,and evaluate its status and role in the development of the whole university.
By building these relationships with first-class universities in China, we have been able to create multiple opportunities for students from China and from the United States. At the heart of all of this is that we want our students to be globally competitive andglobally aware, we want to build relationships and we want those relationships to be mutually beneficial. The Confucius Institutes around the world can take the leading roles in fostering students with the spirit of understanding, which will lead to more mutuallybeneficial relationships.
After the signing ceremony in Beijing in 2007, Troy University became the host of the only Confucius Institute in Alabama. Then the state appropriated $8 million for the renovation of the Bibb Graves Hall, where the Confucius Institute of Troy is based. It is said this Confucius Institute is one of the most beautiful ones around the world. We were listed by Hanban into "2012 Confucius Institutes of the Year"
"We have developed these Confucius Classrooms in many different places. Our Confucius Institute currently has seven Confucius Classrooms in five cities with more than 5,500 students from kindergarten through the 12th grade learning the Chinese language"
We take seriously the role and mission of the Confucius Institute – to help the people of Alabama understand the history and culture of China and to help as many local citizens as possible to learn Mandarin. That is why we have developed these Confucius Classrooms in many different places. Our Confucius Institute currently has seven Confucius Classrooms in five cities with more than 5,500 students from kindergarten through the 12th grade learning the Chinese language.
Likewise, since its founding, our Confucius Institute has held Chinese language trainings for more than 1,500 teachers from Alabama and beyond. Our Confucius Institute staff is actively involved in schools throughout our state, providing programs that focus on the history and culture of China.
Another mission of the Confucius Institute at Troy University is to foster economic development of Alabama and China. In all,more than 500 Alabama business people, government officials and educators have made trips to China, thanks to our Confucius Institute here at Troy.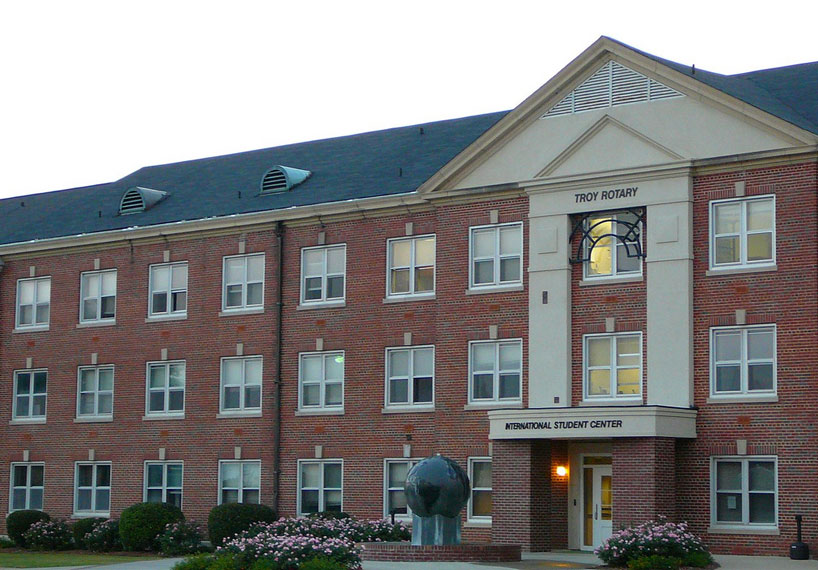 After ten years of development, Confucius Institutes have made remarkable achievements worldwide. We would very much like to get from you, a senior partner of Confucius Institute, suggestions about how we can give full play to Confucius Institutes' role in promoting understanding of the Chinese language and culture among the people of the world, developing friendly relationship between China and other countries,and accelerating the development of the diverse cultures in the world. Chongqing Normal University,which has signed the agreement on joint establishment of the Confucius Institute with Troy University, is a strikingly distinctive university in western China. Would you please talk about the planning of and expectations on the co-operation between the two universities.
We want to see a very successful beginning of our Confucius Institute. Dr. Iris Xu has done a lot for it. We have had many visiting scholars from China, and the vast majority of them have come to Troy thanks to our Confucius Institute. Through there commendation of Confucius Institute Headquarters (Hanban),we have become linked with Chongqing Normal University. What we saw when we visited Chongqing was an institution much like our own. Both of us hope to contribute to the local economic and social development through the cultivation of teachers. We found some kindred spirit in the university, an institution that would work with us in sending students and visiting scholars to each other. We want our students and teachers to go to Chongqing. I think our faculty will be well served there. We would like to offer some help to the university. We want to launch some economic cooperation and joint research projects through the Confucius Institute. We want to study the possibilities of mutual recognition of credits. We want to help them grow the online education portion of their offerings. We are thrilled by our expectations on our coming cooperation.
---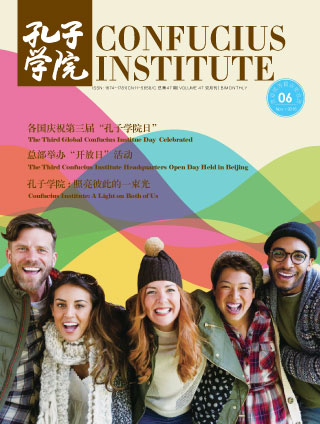 Published in Confucius Institute Magazine
Number 47. Volume VI. November 2016.
Comments