Kunming, the provincial capital of Yunnan, has yearlong spring-like weather and blossoms all the time, and it is visited by millions of tourists each year. Just like the mild climate here, local people are indolent, carefree and are accustomed to a slow-paced life.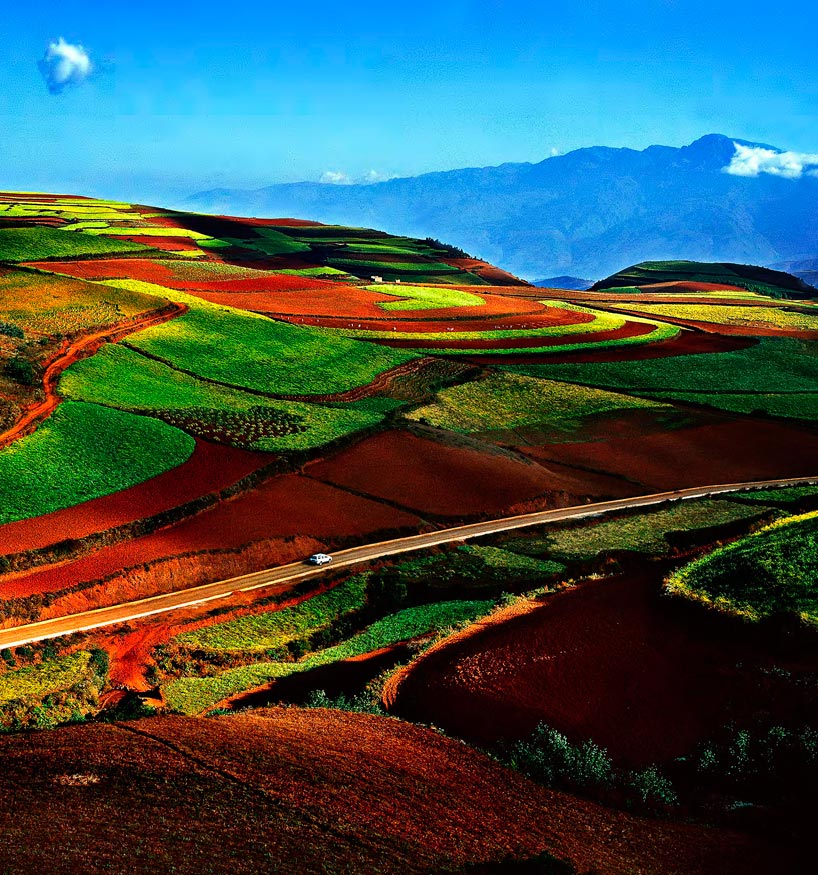 As the fourth largest city of western China, it is the political, economic, and cultural center of Yunnan Province. Located in the center of a 5-hour aviation circle of Asia, it is China's gateway to Southeast Asia and South Asia. With yearlong spring-like weather and blossoms all the time, it is visited by millions of tourists and even by black-headed gulls from Siberia which will journey across Russia and most part of China to live through winter here. Ethnic minorities living here can sing and dance when they learn to speak and walk. A famous artist has described that once you step on this piece of land, "your heart is almost enchanted".
This is Kunming, the provincial capital of Yunnan and the famous "Spring City".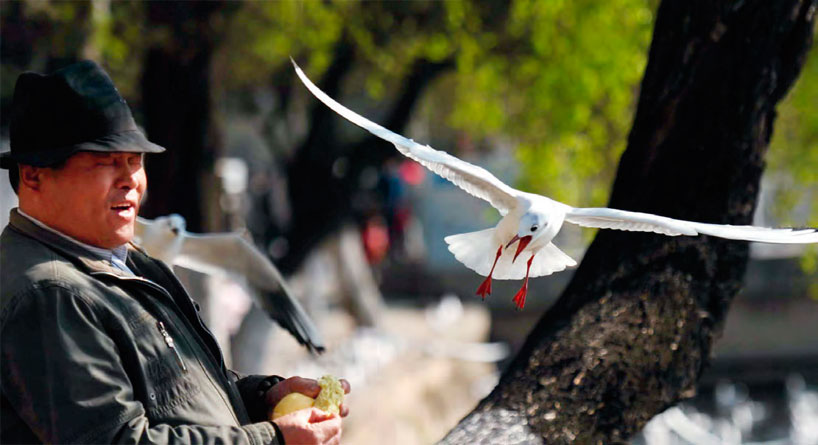 A beloved child of nature
Located on the Yunnan-Guizhou Plateau of Southwest China, Kunming is flank by mountains on three sides and Lake Dian on one side. As a result of the karst topography, there are rolling mountain ranges, with many lake basins and flatlands scattered all around. Local people have built Kunming into a transportation hub of Yunnan by cutting paths through mountains and building bridges. Kunming Airport is often crowded with backpackers, tourist groups, and business people from around the world who come to visit this famous business and tourist city.
About a 50 minutes' drive from the airport is the largest freshwater lake of Yunnan Province, Lake Dian. Known as the "Plateau Pearl", this lake has nourished this piece of land for millions of years. In 1284 A.D., Italian traveler Marco Polo came here and marveled at the great varieties of fish in Lake Dian. Today, the Lake is still rich in fishery resources and has also become a famous tourist destination.
Just like the mild climate here, local people are indolent, carefree and are accustomed to a slow-paced life. Markets will generally begin to liven up only at nine or ten in the morning. In teahouses along Lake Dian, vintage Pu'er tea bricks of various sizes are displayed for sale. Pu'er tea is processed out of fermented tea leaves. It has gotten its name from Pu'er City in Yunnan, since it is the place of its origin. Unlike other kinds of tea, Pu'er tea becomes more fragrant as it ages; therefore it is called "an edible antique". Shopkeepers will hospitably welcome visitors to taste tea together and they will leisurely talk about the long tea culture while enjoying the mellow and sweet taste of tea.
People need to come to Kunming at least five times if they want to see the whole
There are countless other specialties in Kunming besides tea, such as "flower cakes" made of edible rose, precious Chinese herbal medicines like pseudoginseng and gastrodia tuber, a variety of fungi that requires very strict growing conditions including temperature, humidity and air quality and a wealth of mineral resources. Excellent natural conditions have created rich natural resources and they have also promoted the development of a unique local economy. We can find Asia's largest flower market, Dounan Flower Market, here where one will be able to find more than 300 different kinds of flowers. In Luosiwan International Trade City, there are tens of thousands of specialty shops. You can hardly finish shopping even if you go around the clock for decades.
Flowers and birds markets are on some old streets. These stalls and shops sell flowers, birds, fish, insects, jewelry, crafts or antiques that attract both visitors from China and abroad.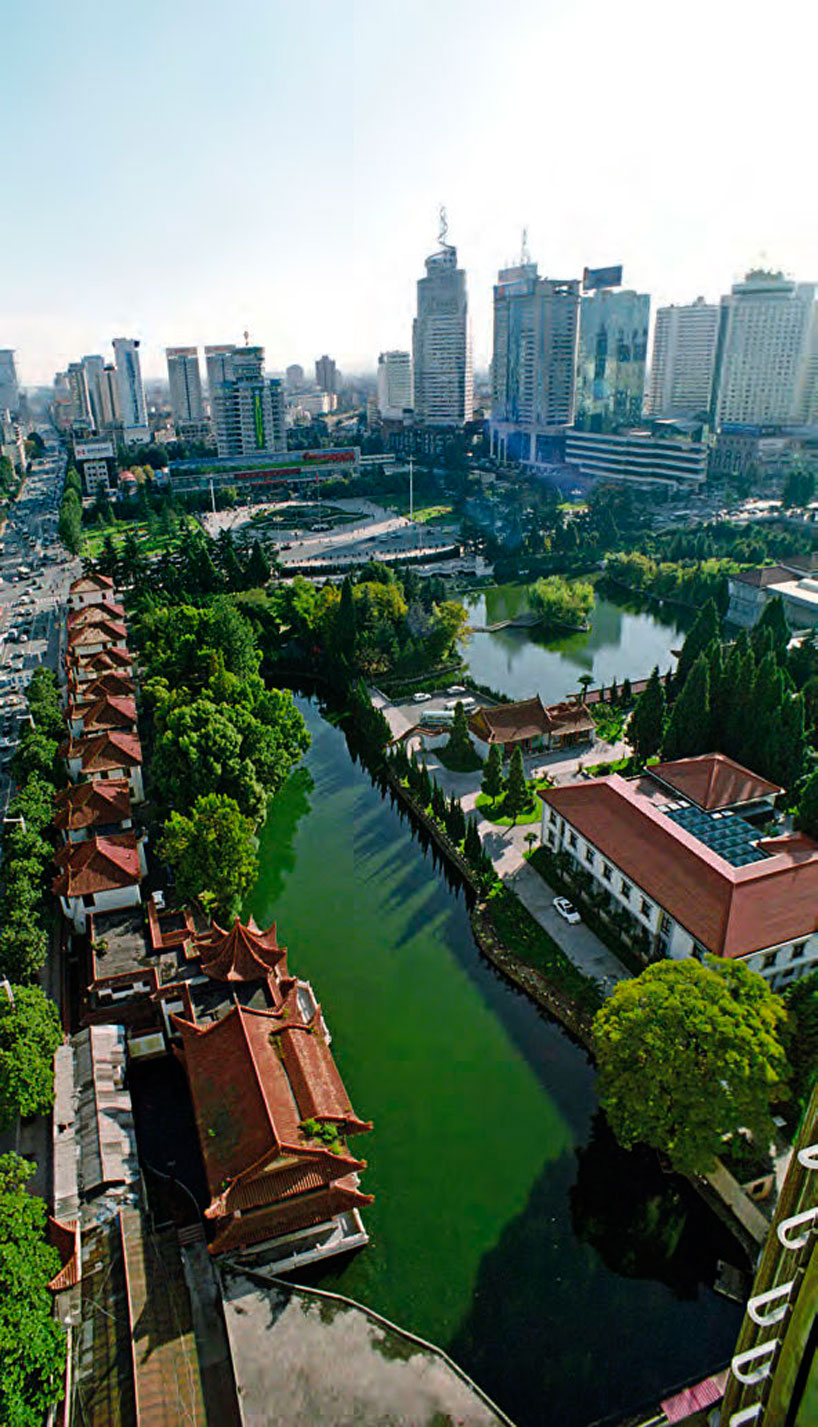 Old memories of the modern city
In the process of modernization, Kunming is undergoing rapid development with its regional GDP growing steadily to 301 billion yuan in 2012. However, traffic congestion, housing shortage, environmental pollution and other problems have cropped up therewith. Kunming, therefore, has constantly explored solutions. In 1999, the city expanded and rebuilt roads for the World Horticultural Exposition, by developing a road network of "three horizontal, four vertical arteries and two rings". In 2003, the New Kunming construction program started. According to the plan, a city of "one lake and four districts" will be built by 2020. By then, Lake Dian will be at the center surrounded by North, South, East and West districts. All districts will be linked by highways and forests, and Lake Dian will become a unique urban lake.
The bustling Sanshi Street gathers large crowds of people every day. Situated in the center of Kunming's central axis, Sanshi Street is about 330 meters in length and enjoys booming business on this piece of precious land. With this street at the center, nearby streets like Nanping Street, Zhengyi Road, Dongfeng West Road are connected together to form the commercial center of Kunming. On both sides of these roads are rows of skyscrapers, big hotels, shopping malls and commercial buildings, where huge advertisements and posters of international brands can be seen hanging here and there. There is also a never ending flow of people including shopping couples, snackselling vendors, foreign visitors and more.

It seems that this city is of no difference from many other modern cities, but the Three Memorial Arches that has got the shape of the Chinese character " 品" meaning "quality", stands not far away in silence reminding you with its classical simplicity and elegance that Kunming is a historic city.
The Three Arches is made up of Zhong'ai Arch, Jinma Arch and Biji Arch. Zhong'ai Arch was built in the Yuan Dynasty to commemorate a governor of Yunnan Province named Saidianchi Zhansiding, and Zhong'ai means "loyalty to the emperor and love for the people". Jinma Arch and Biji Arch were built in the Ming Dynasty and they took their names for being near Jinma Hill and Biji Hill. In the past few hundreds of years, the Three Arches have been destroyed and reconstructed several times.
Behind the rise and fall of a building are the changes of a city. But the long history of Kunming dates back much farther than any of these buildings.
According to historical records, "Kunming people" inhabited this piece of land since the Paleolithic age about 30,000 years ago, and they gradually formed the mysterious civilization of the ancient Dian. In the Warring States period, the Dian Kingdom was found here. In 765 A.D., the Kingdom of Nanzhao during the Tang Dynasty built Tuodong City in this place. In 1274, this place became the administrative center of Yunnan, and Saidianchi Zhansiding built it into a prosperous city named Zhongqing City. In 1382, rulers of the Ming Dynasty took after the prototype of the turtle, a symbol of longevity, and built the city with bricks. From then Kunming got the name Guicheng, which stands for the "Turtle City". During a period of the Republic of China, the city walls were demolished due to certain municipal needs. Therefore by 1951, the ancient city had largely disappeared.
Time flies and things change, and it seems like a millennium had flashed by in a moment. Between the highrise buildings, some ancient buildings still stand, commemorating the former bluestone-paved roads and the jingle of camel bells. Some old houses were refurbished into modern cafes and shops, which have quietly integrated into the modern life of Kunming people in an ancient manner.

Colorful ethnic cultures
The famous Stone Forest (or Shilin) scenic spot is located in Shilin Yi Autonomous County, Kunming City. As a World Natural Heritage Geological Park of karst topography, it enjoys the reputation as one of the "world wonders". There, stone hills and pillars of various shapes and postures stand together to form clumps of stone forest. Among them, the most famous one of all is undoubtedly a stone hill that looks like a girl in headscarf and flowered skirt, carrying a basket and eagerly awaiting for her lover. It is the Ashima Stone. Ashima was a girl in the mythology of the Yi ethnic group who had pursued her unwavering love in defiance of the powerful. Today, the name Ashima is used as another name to refer to Yi women.
The Yi ethnic group is one of the 26 minority groups that have lived in Kunming for generations. In this city with multiple ethnic groups, more than 1/5 of the population is minorities. From its long history till now, they have retained their unique costumes, architecture, customs, and even their unique spoken and written languages. To protect and promote cultural diversity, Kunming government has congregated village tribes of all ethnic groups and built their Ethnic Villages in a locale to showcase the different ethnic customs. The Torch Festival of the Yi ethnic group, the Water-Sprinkling Festival of the Dai ethnic group, the Knife-Pole Festival of the Lisu ethnic group, the Baishuitai Song Race of the Naxi ethnic group, and the Huashan Festival of the Miao ethnic group all together keep Kunming busy and bustling all year long. If you happen to encounter one of these "carnivals", you would be able to feel the jubilant mood of the city as the ecstatic ethnic minorities fill it with songs and dances.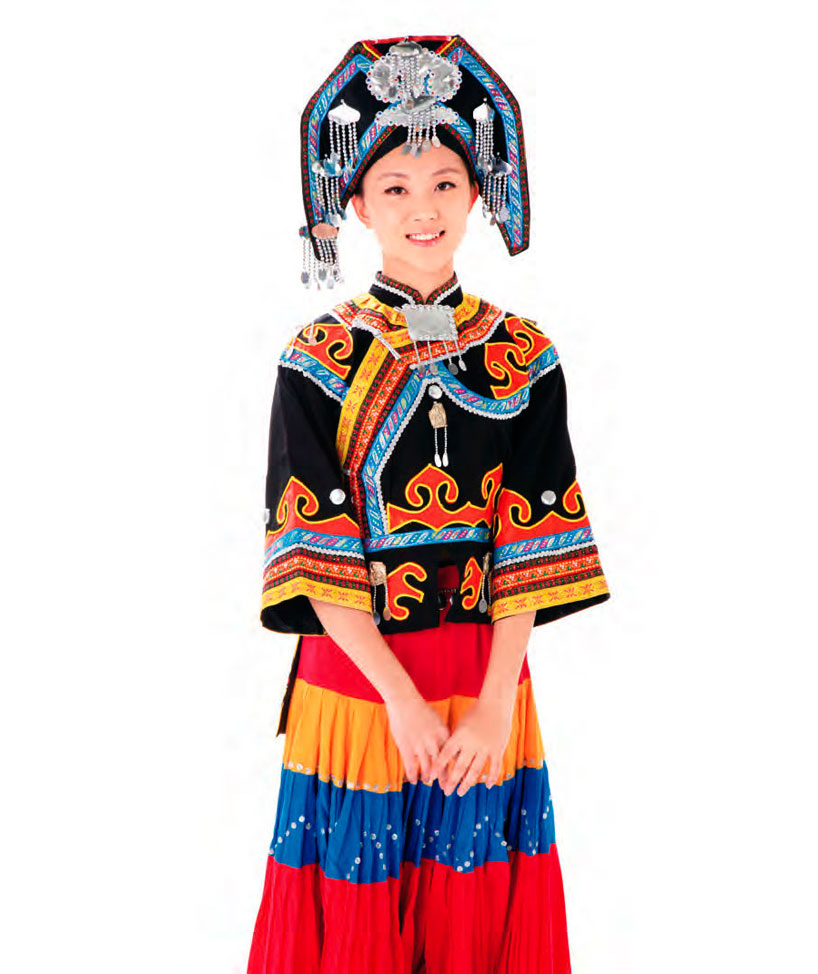 International brands, popular songs and modern buildings constitute one side of Kunming while ethnic costumes, traditional festivals and special snacks shape the other. The diverse ethnic cultures characterized by their openness, acceptance and inclusiveness coexist in harmony with modern civilization, and this cultural specialty might be largely related to Kunming's immigration history.
In the Yuan Dynasty, Kunming received large influxes of immigration, bringing along Buddhism, Islam and Christianity. In the Ming Dynasty, Emperor Zhu Yuanzhang transferred nearly 300,000 people here, which had a great impact on the architecture, paintings, languages, poetry, music, festivals and other aspects of culture in Kunming. During the Anti-Japanese War period, the city became one of the most important places that supported China's economic, cultural, and military undertakings. In order to preserve education, Peking University, Tsinghua University and Nankai University moved here and merged together to form the famous National Southwest Associated University. This brought top talents from all areas together, injecting unprecedented new cultures into this place. As a Chinese saying goes, "The ocean is made great by the rivers it takes in." It is with constant incorporation and integration that created today's civilization.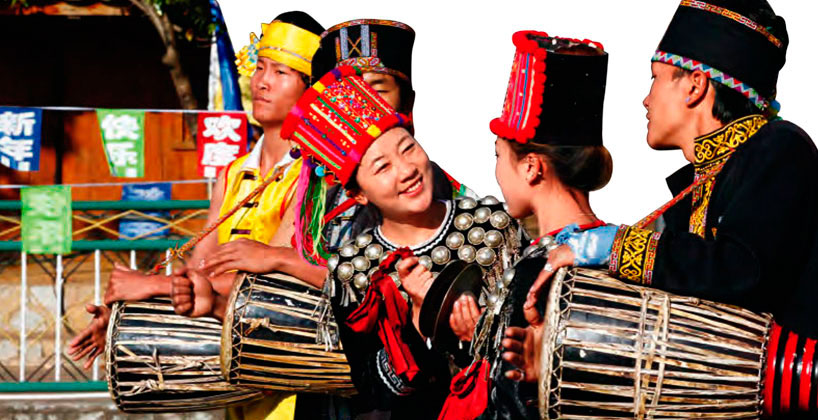 It is said that Kunming is the hub of Yunnan; from here you may go south to Xishuangbanna for Sizhu music, or north to Shangri-La to explore snowcapped mountains, west to visit Tengchong's volcanoes and east to Luoping, a place with seas of rape flowers. Experienced backpackers summarize that people need to come to Kunming at least five times if they want to see the whole Yunnan. On the map of the world, Yunnan extends southward to Vietnam, Laos, Thailand, Cambodia, and westward to Burma, India and Pakistan. Thus it serves as a bridge linking China to South Asia as well as Southeast Asia. Just like the name "Spring City", it is a piece of thriving vernal land. This place is not the terminus, but a starting point.
---
Published in Confucius Institute Magazine.
Number 26. Volume III. May 2013.
Comments