Several international students share with us their impressions about China and their "China Dream". What first comes to their mind at the mention of china? It's philosophy, history, Peking Opera, cuisine or martial arts? Do these aspects figure in their dream about this ancient oriental nation, and prompt them to discover more about it?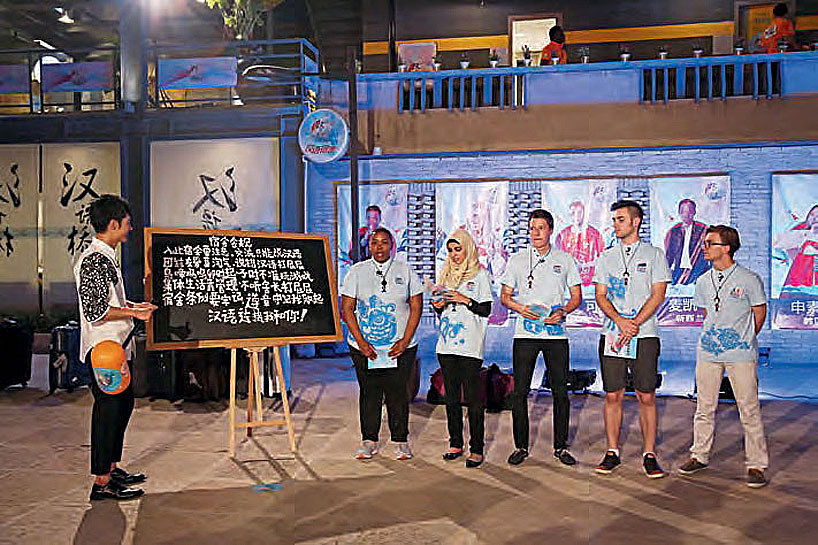 In harmony

 but with difference-my belief
Brasnett Jonathan, McGill University, Canada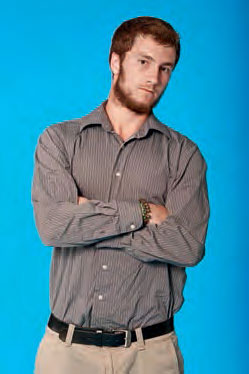 I'm from Montreal, Canada. This is a cosmopolitan city where people from different countries, religions and cultural traditions live together harmoniously. Because of this, I discovered long ago that being different isn't necessarily a bad thing. I've been thinking about questions such as why so many people regard those different from them as their enemies, why people hate each other, fight against each other and even kill each other. This is really sad. In Canada, a Muslim can marry a Christian, a person with black skin can be a good friend of another with white skin. I have been wondering why people in other parts of the world cannot do the same. In spite of their different religions and customs, in spite of their previous conflicts, they all belong to the big family of human beings. Shouldn't we be friendly and respectful to each other?
That's why my dream is to see the day when this world becomes tolerant and inclusive. In fact, as early as 2,000 years ago, Confucius proposed the idea of "harmony with differences". If the leaders and citizens of every country understand the idea that being different doesn't equate to being bad, that people can seek common grounds while keeping their differences, I'm sure that people with differences will become friends, and this world will be more peaceful and beautiful. What do you think?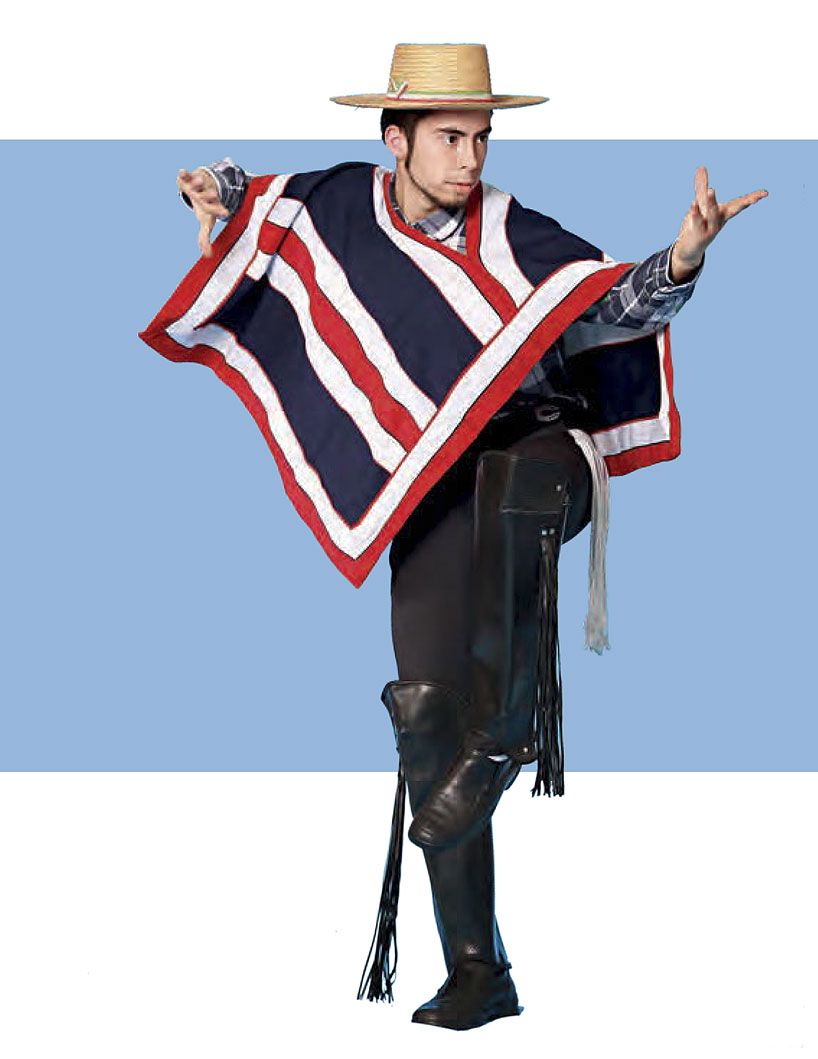 My Chinese wushu dream
Bobadilla Molina David Gabriel, Confucius Institute at Catholic University, Chile
My relationship with China originated from my interest in wushu 'martial arts'. When I was a child, I learned to practice wushu from a Chilean teacher who had learned it in China. Through wushu, I got to know China, its culture, history and philosophy, and became familiar with this ancient civilization. I then fell in love with this extensive and profound culture and decided to carry on practicing wushu.
Through twists and turns, I finally got an opportunity to learn Chinese at the Confucius Institute at Catholic University in Chile in 2012. At the same time, I have been doing my best to improve my wushu proficiency. Each day I spend four hours practicing after my Chinese lessons. As the Chinese saying goes, "Hard work always pays off." I became the first member of the national wushu team of Chile who can perform Chinese Changquan, broadsword and cudgel play. I competed for the Chilean national team at the International Wushu Routine Competition and came eighth. From that moment, I decided that I would go to China to study and realize my China dream, my Chinese wushu dream.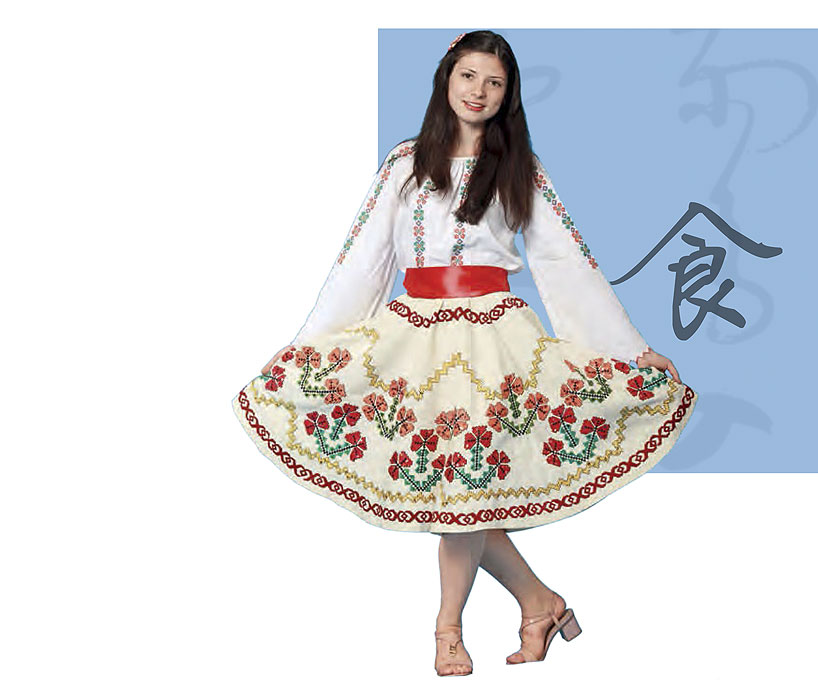 My Chinese food dream
Scobioala Ana, Confucius Institute at Free International University of Moldova
There are many Chinese sayings related to food: "Food matters most to people", "People are iron while food is steel (meaning food is essential)", to name but a few. I am a girl who is interested in all kinds of food. Despite the fact that I am so slim, I have a healthy appetite and I am a complete foodie. I start salivating when I was watching A Bite of China, a documentary that introduces many Chinese dishes such as Steamed Fish Head, Tofu Soup with Potherb Mustard and Winter Bamboo Shoots, Pebble-baked Mo from Shaanxi, and Hand-pulled Noodles with Beef from Lanzhou.
As the saying goes, "Do it yourself and you'll have everything you need." I spend a lot of time in the kitchen experimenting with Chinese food. One day, I made some super spicy sauce that looked like hot chocolate. When my father came home from work, he drank it by mistake and immediately became red-faced. "Oh my god, the whole of China is burning in my mouth", he yelled, sticking his tongue out.
With more practice, I have come to appreciate the foods that do us good. Listen to this: "Garlic in your food does you a lot of good; Ginger in summer and turnip in winter save you the trouble of going to a doctor; Coarse rice and brown bread are healthy food for the old and young alike; More tofu less meat keep you healthy and fit."
Studying Chinese food and traveling all over China, this is my foodie's China dream. I hope my life will be like my favorite Chinese food jiaozi, filled with flavor and beautifully presented.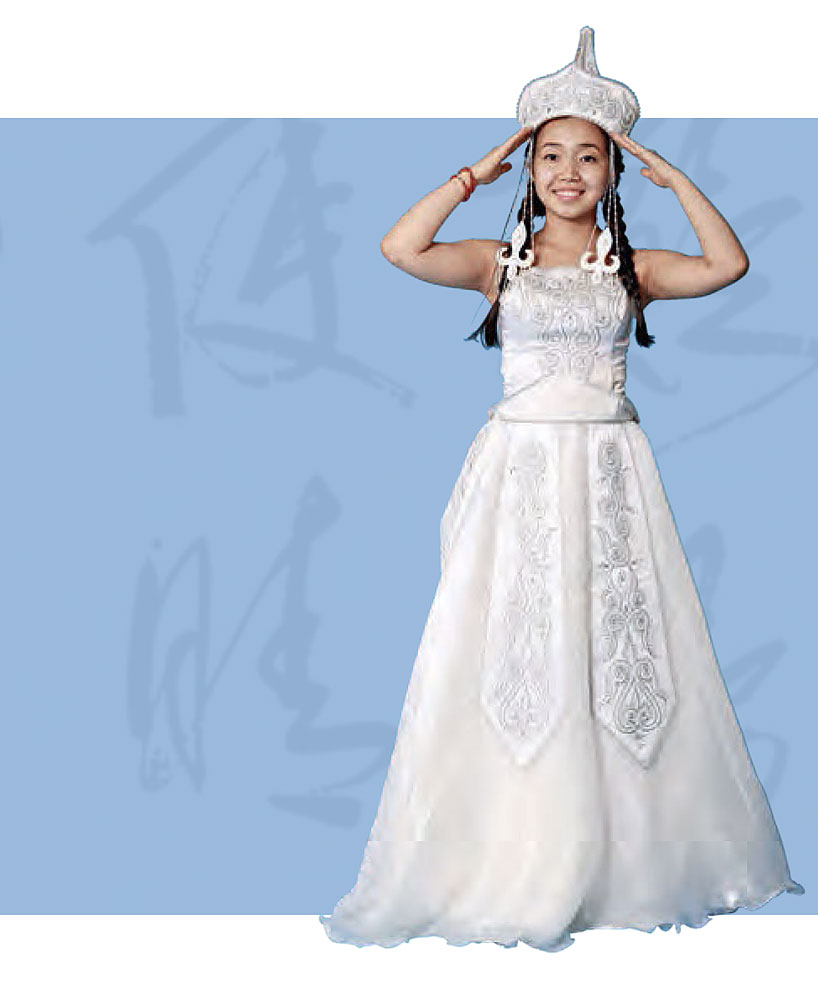 Glittering China dream
Ashymova Medina, Confucius Institute at Bishkek Humanities University, Kyrgyzstan
Confucius once said, "To learn and in due course practise what you have learned, isn't that also a pleasure?" For me, learning Chinese is such an experience, which makes me happy and motivates me to learn more. But when I started to learn Chinese, I was in painful bliss. On the one hand, I wanted to understand China so much that I hoped to master Chinese as soon as possible. On the other hand, the pinyin and Chinese characters were so hard that my head ached whenever I saw them, but I never gave up. I know that so long as I stick with it, I will be able to realize my dream.
There are many ways to learn Chinese, but what is most important is to find fun from the learning experience. Although Chinese characters look very complex, it seems to me that each of them has its own appearance and personality. Besides, I love dancing Chinese classical dance, Dai dance and Xinjiang dance. From learning these dances I have come to appreciate the characteristics of Chinese culture: assimilation and inclusiveness.
If a nation can embrace different cultures, she is able to help more people realize their dreams. To realize mine, I went to summer camps in Guangzhou and Shenzhen in 2013. I also participated in the "Chinese Bridge" Chinese Proficiency Competition for Foreign Secondary School Students last year, and today I am in the second round of the competition for foreign college students.
As the Chinese poem goes, "To look even farther, you have to ascend higher." I hope I can return to China someday to continue my study of Chinese and get closer to my dream.
---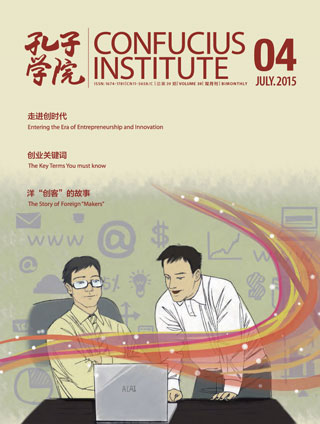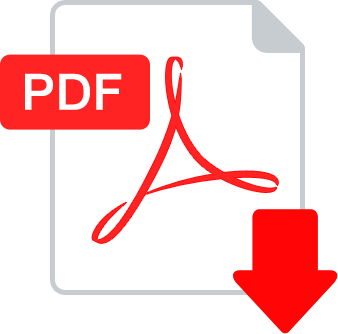 Published in Confucius Institute Magazine
Magazine 39. Volume 4. July 2015.
Read in the print edition
Comments