Science and technology are leading the development of chinese museums: Virtual exhibitions have made the dream of "24-7" exhibitions come true. Social networks, self-guide apps on mobile phones or audio-visual techniques achieve that visiting chinese museums become more and more convenient .

Up to this day, Wang Xinlin still deeply regrets having missed the temporary exhibition of The Mediterranean World from the Collections of the Musée du Louvre, which opened in China in 2013. "I have always been interested in French history and culture," he said, "and that was the first exhibition co-hosted by the French Musée du Louvre and the National Museum of China. It was a really rare opportunity as it was the first time for several of the exquisite exhibits to come out of the Musée du Louvre. Oh, what a pity I missed it because I was on assignment elsewhere."
Not long ago, however, Wang Xinlin's friend sent him a link to the WeChat homepage for the National Museum of China and in the list of audio guides he found the guide for the Louvre exhibition. "It was very clear with wonderful commentary. My mobile phone became the exhibition hall in which the exhibition came to life", Wang enjoyed the entire exhibition on his sofa at home, where he also browsed other exhibitions by just moving his fingers. The next day, he followed on WeChat several other chinese museums like Shaanxi History Museum, Liaoning Provincial Museum and Sichuan Museum. "This way, I can 'visit' some of the major museums in China on my way to work." As he said this, Wang visited the 'Walk and See' section of the Palace Museum's WeChat homepage and started browsing the Ceramics Gallery. In no time, a cascade of the images of over 400 fine exhibits on display in the Hall of Literary Glory of the Forbidden City flowed past the screen. "What a beauty it is!"
With the availability of volunteer tour guides, audio guide service, self-guide apps on mobile phones, and then the latest QR-code guides and WeChat audio guides, visiting chinese museums is becoming more and more convenient with the development of mobile internet and smart phones.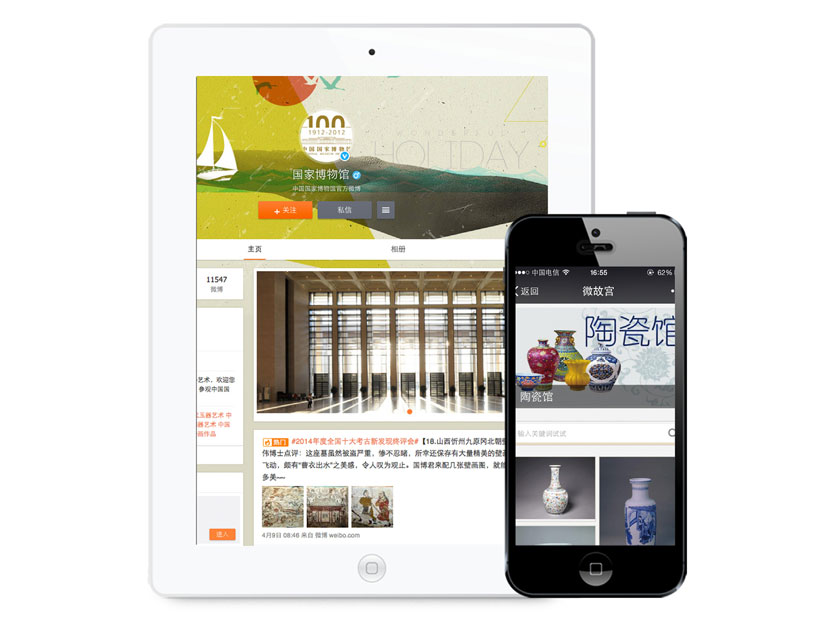 According to a survey by Dr. Chi Qiang at the School of Journalism and Communication at Liaoning University, more than half of the national museums in China have opened official accounts on Weibo, and each of them, on average, are following 317 other Weibo users and have around 72,000 followers. From October 2013 to April 2014, Suzhou Museum, the National Museum of China and Guanghan Sanxingdui Museum topped the list of chinese museums that posted more than a thousand Weibo tweets, while the National Museum of China and the Palace Museum received the most comments and enjoyed the highest number of reposts.
Services such as WeChat and Weibo have introduced new ways for visitors to enjoy exhibitions and understand more about chinese museums. Virtual exhibitions have made the dream of "24-7" exhibitions come true, making exhibitions permanent.
'Rebirth' beyond time and space
On April 19th, the new Shanghai Natural History Museum officially opened. It is estimated that since its opening, daily visitors have averaged over 8,000 and reached over 10,000 at weekends. In an exhibition hall on the first floor, a bird with a spoon-shaped beak has attracted a lot of attention.
It is one of the critically endangered species of birds in the world ‒ the spoon-billed sandpiper, which was included in the International Union for the Conservation of Nature (IUCN) Red List of Threatened Species in 2012. Data shows that the number of spoon-billed sandpiper has dropped sharply by 80% in the past 30 years. To arouse public awareness of ecological protection, the museum "recreated" a 1913 spoon-billed sandpiper and a 1971 Reed Parrotbill from preserved specimens with the help of 3D technology.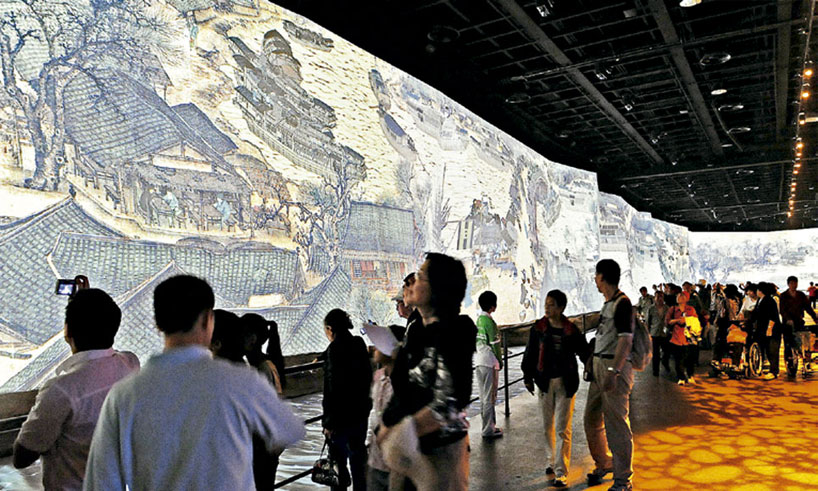 The "rebirth" of the spoon-billed sandpiper is not the first of its kind. Five years before, the panoramic painting Along the River During the Qingming Festival by Zhang Zeduan (1085–1145) was brought to life through digital technology in the China Pavilion at the Shanghai World Expo 2010, attracting the attention of visitors from all over the world. The still world of the original scroll became animated: lantern-shaped shop signs swaying in the wind, and people pushing carts, unloading goods, walking along the river while chatting with each other or even chasing after an escaped pig… It seemed as if the busy scenes of 12th century city life had been projected through a time vortex into the 21st century. The breath-taking scenes held the watching crowd spellbound and made them reluctant to leave. Some even queued again for several hours to have a closer look.
In a similar feat, the Summer Palace presented the results of its digital restoration project late last year, enabling 3D models of magnificent palaces, pavilions and towers from 100 years ago to appear on a computer screen with 360 degree views. With the combination of 3D modeling, virtual reality technology, reality augmentation techniques and traditional architectural methods, this project has furthest "restored" the Summer Palace to its original glory. Visitors can now have a better understanding of the palace's history by renting a mobile phone at the Summer Palace, clicking on an icon on it, adjusting its angle and matching the digital model of the palace with the actual landscape.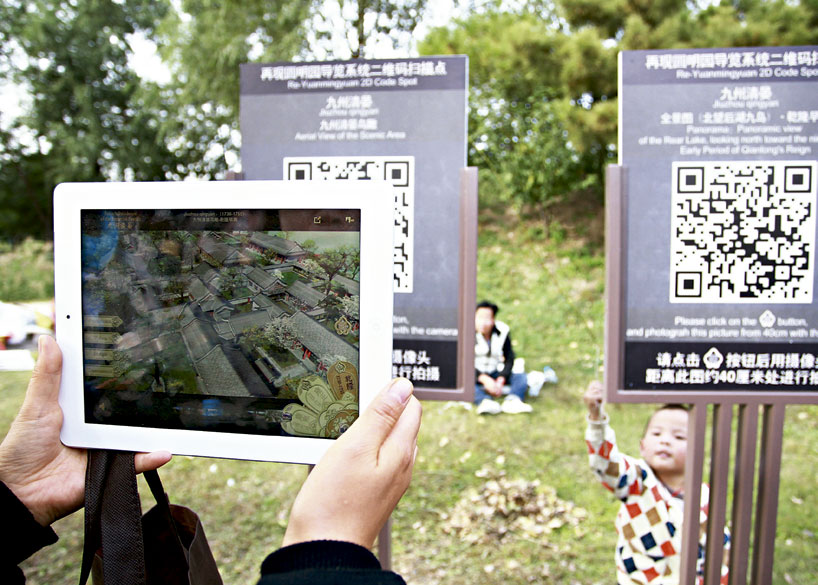 Preservation by copying the original
Many movie fans may remember a scene in the movie Chinese Zodiac directed by Jackie Chan: the actor wears a special pair of scanning gloves and hovers his hands over a bronze dog head; a 3D imaging system behind him begins to construct a model of the head, which is printed with a 3D printer; colored, and then baked in an oven to produce an exact replica.
Nowadays, developments in 3D printing have enabled the production of copies that are virtually identical to the original. In the past, to get copies of an artefact, a clay model was made according to the original, and then a wax model was cast before the final product was finished by hand. This method not only required superb craftsmanship and enormous time, but was also likely to damage the original. After 3D printers became popular around the world, chinese museums started to adopt this technology. To make a copy of an artefact, one only needs to scan it, make a 3D model on a computer, and then print out the final product directly using a 3D printer — a process that is error-free, time-saving and undamaging. It is believed that in China, museums like Shaanxi History Museum and Guanghan Sanxingdui Museum are using this new technology to restore artefacts and produce copies.
With improvements in socio-economic conditions and the advent of new technologies, chinese museums are not only adopting new methods in their restoration and reproduction, they are also adopting higher standards in preserving their collections.
Usually, chinese museums will control their indoor temperature through central air conditioning systems to preserve their collections. However, this kind of overall climate control is inadequate as exhibits are made from different materials and have quite different requirements for temperature and humidity. Twenty years ago, most museums used certain chemicals to control humidity in small areas, but this method was not very accurate. Its effectiveness would diminish with time and it was quite costly as the chemicals required regular replacement. Nowadays, electronic humidifiers and wireless monitoring system have been introduced into large museums, which are able to meet the various requirements of different exhibits with great accuracy.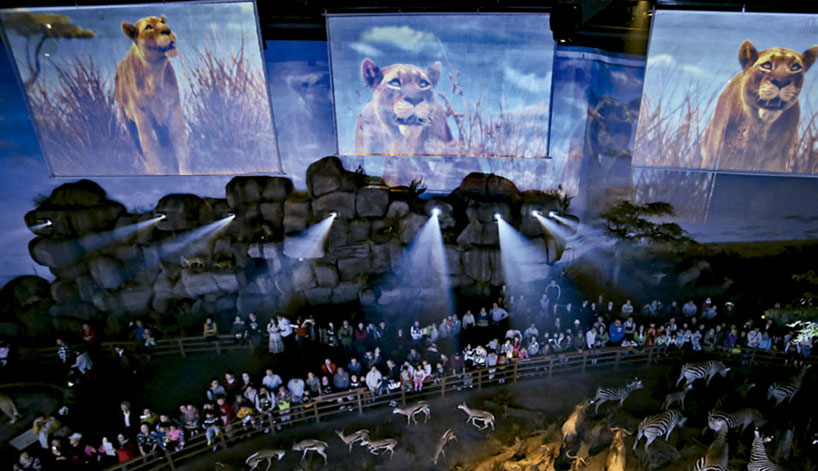 Technology can also help experts identify rare cultural relics. In the 1970s, Shanghai Museum obtained the calligraphic work A Letter from Shangyu Written in Semi-cursive Script by the famous calligrapher Wang Xizhi (303-361 or 321-379). Initially, however, no one thought it was genuine. In the process of authenticating it, the experts found it stamped with the Seal of Jixian Yuan (the Academy of Scholarly Worthies), but another seal below was too vague to be identified. Shanghai Museum was able to take soft X-rays of the second seal and revealed it as a Seal of Neihetong (a seal for the then royal family). In the Song Dynasty, these two seals were known as the Gold Seals. According to historical records, A Letter from Shangyu Written in Semi-cursive Script was known to have been stamped by these two seals. The identity of this calligraphic work was thus established.
The marriage of technology and museums not only plays an active part in the identification and preservation of cultural relics, but also helps old museum exhibits to be reborn through various audio-visual techniques, virtual reality technologies and the Internet. What other changes will chinese museums embrace in the future with the advent of new technologies? Let's wait and see.
More about chinese museums at Confucius Instute Magazine – ConfuciusMag:
---
Published in Confucius Institute Magazine
Number 38. Volume III. Mayo 2015.
Comments