Shanghai is the center of economy, finance, commerce and shipping in China.  With a population of more than 20 million, Shanghai is a highly developed cosmopolitan city whose airport offer connecting flights to more than 70 international cities.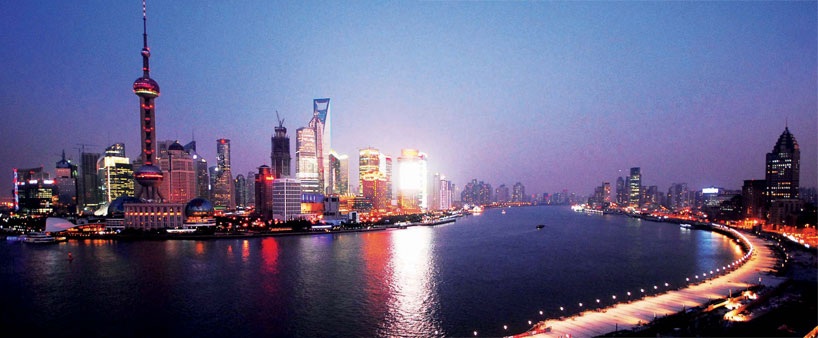 Shanghai (上海) is the center of economy, finance, commerce and shipping in China. Situated in the Yangtze River Delta, Shanghai is the largest industrial and foreign-trade port. Its population is more than 20 million. As a city of greater and greater interest to tourists, it has a thriving contemporary city culture and many places of historical interests. Today Shanghai is a highly developed cosmopolitan city. Hongqiao International Airport and Pudong International Airport offer connecting flights to more than 70 international cities.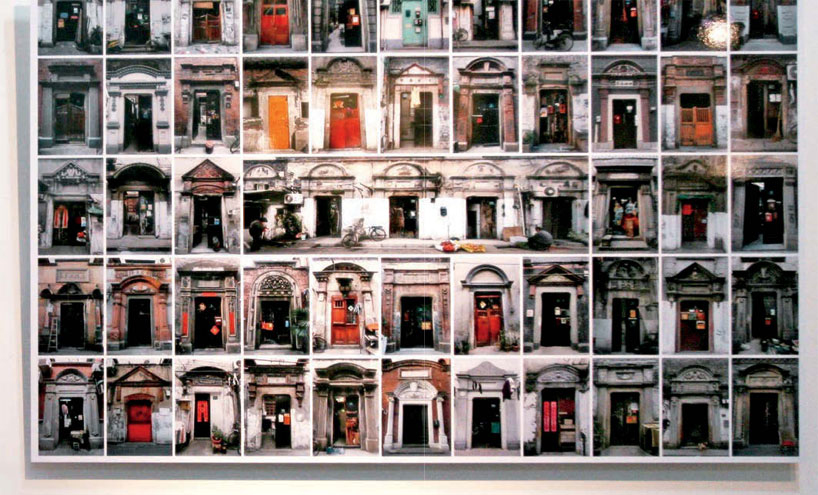 Shanghai: a city where people fall in love at first sight
In last years more and more foreigners were becoming interested in Shanghai culture. Mark, a German who has been living in Shanghai for years, goes to Shanghai's Old Town to look for historical traces every weekend. For his interview, Mark offered to act as a tour guide. Strolling along the narrow, intersected alleys, Mark showed us his favorite – rows of Shikumen (Stone Gate Houses) on both sides. Shikumen is the typical old Shanghai housing; the Expo 2010 "Shanghai Pavilion" was based on this design. They are similar to villas: each has a courtyard and a stone gate. This architectural style which originated in the mid 19th century is an ingenious blend of the residential dwellings in South China and Western architecture.
A Chinese female writer Wang Anyi once wrote that Shikumen is a type of housing full of European character, while in its small courtyard, Shanghai locals delight in the pastimes popular in South China, such as drinking tea, playing cards, appreciating calligraphy and painting. "Shanghai is a city which loves both Western suits and Chinese Qipao."
The nongtang is the home for Shanghai people. Housewives wash rice and vegetables by the sink; old people greet neighbors while sitting on lounge chairs sipping tea; children frolic about and chase each other – this is the most common scene at the nongtang entrance and is the true reflection of the life of ordinary Shanghai residents. The former UNESCO Special Rapporteur Prof. Raquel said affectionately, "The nongtang is the most charming part of Shanghai; it should be carefully preserved. On seeing the nongtang, I feel quite warm at heart. "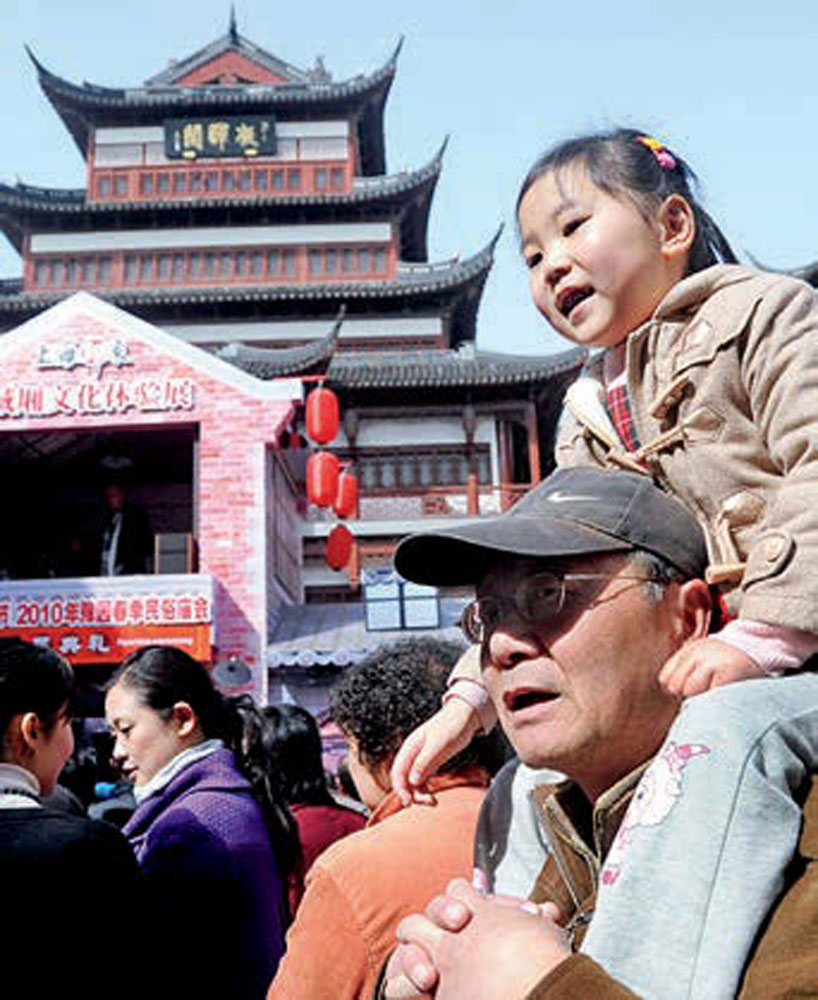 As for Wei Li, a lady from Romania, she is more fascinated by the unique local opera of Shanghai. Years ago, she and her husband settled in Shanghai. At that time, she didn't know any Chinese characters, but she became fascinated by the melodious Shanghai Huju opera, the instrumentation and style of which are closely related to the instrumental genre of Jiangnan sizhu. Now every day while doing housework, she listens to Huju opera on a CD and sings along. The themes of Huju are mostly related to ordinary life customs, such as floating river lanterns, picking water caltrops, embroidering lotus-shaped purses, etc. The libretto of Huju usually conveys very tender feelings. Listening to Huju, Wei Li truly appreciates the graceful and restrained Shanghai culture.
With the further opening of China, more and more foreigners come to travel, invest or work in Shanghai. "The international multicultural background makes Shanghai quite different from many other cities in China." Weigend, a visiting professor at the China-Europe International Business School, voiced the thoughts of many foreigners in Shanghai. Before he came to Shanghai, he had taught in Stanford University in the U.S. and many other universities throughout Europe, Asia and America. He is indeed a "flying man". Several years ago, he bought a house in Shanghai; that was the first time the "nomadic" professor bought a fixed abode. He said: "It's hard to believe that it took me only one hour to make this decision. Shanghai is such a city that I fell in love with it at first sight." Shanghai, a city where diverse cultures blend, has become an ideal place for foreigners like Weigend to live and work. As many of them say: "This is no longer just a city of Chinese people, but a city of the whole world."
SHANGAI RECORDS

WORLD'S LARGEST CARGO PORT
In 2009 , the cargo handling capacity of Shanghai Port reached 590 million tons, which made Shanghai the largest cargo port in the world.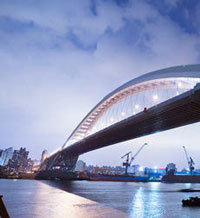 WORLD'S LONGEST STEEL ARCH BRIDGE
Shanghai's Lupu Bridge is the longest steel arch bridge in the world and its arch span is also the longest in the world. The bridge is 3,900 meters long overall, with a 750-meter main bridge and 550-meter arch span. The Lupu Bridge, opened on Jun. 28, 2003, is recorded as the world's longest steel arch bridge by the China World Record Association.
THE FIRST HIGH-SPEED MAGLEV RAILWAY IN CHINA
China's first maglev train began operation in Shanghai on Dec. 31, 2002. This highspeed Maglev Line begins in the west at the Longyang Road Station of Metro Line 2 and ends in the east at Shanghai Pudong International Airport. It is a high-speed traffic line connecting the city and the airport and a sightseeing line as well. It takes about 8 minutes for the train to cover the 30 km-long line at a maximum speed of 430 km/h.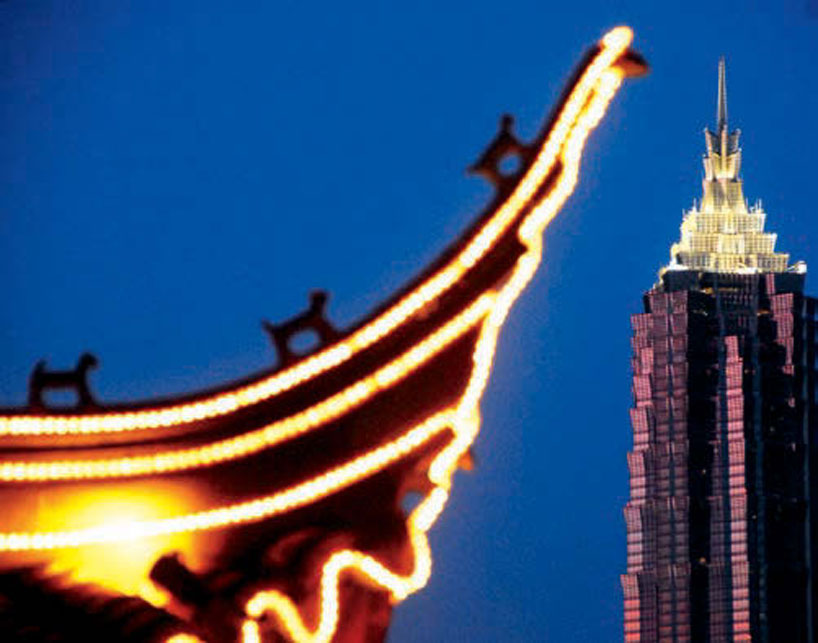 East-meets-west city history
Famous cultural scholar Yu Qiuyu holds the view that the advantageous geographic location of Shanghai has facilitated the integration of Chinese and Western cultures in Shanghai, which is situated at the mouth of the Yangtze River where it empties into the East China Sea. Shanghai is also the place where the early Yangtze River culture people eventually settled and one of the early seaports where Western civilization first arrived.
Shanghai has preserved its Chinese traditional culture while embracing with open arms modern cultures from all over the world. Shanghai is located in the southern region of the Yangtze River where many famous scholars and poets in Chinese history were born. Based on the sophisticated tradition of literary scholars, Shanghai has become a city of exquisite elegance. The mid 19th century witnessed a turning point for Shanghai, when Shanghai became a foreign trading port, starting its development into an international city from a coastal fishing village.
The Bund is the epitome of Shanghai's 100-year history. After Shanghai was opened as a port, the Bund became the center of foreign trade. Many foreign banks took the prime area and constructed Western-style buildings, such as the earliest China Dent Bank, the largest foreign bank Hongkong Shanghai Banking Corporation, the first joint Chinese-foreign bank Russo-Chinese Bank, and so on. The Bund has earned the reputation as the "Oriental Wall Street". The buildings in the Bund, high or low and in various styles, silently tell some of the stories of the city's history.
A Chinese writer's description of the Bund goes, "On the one side of the Bund flows the ancient river of China, and on the other stands a cluster of buildings of exotic appearance. The Bund is the epitome of Shanghai's east-meets-west history."
Zhuming came from Anhui and now studies at Shanghai University. He likes riding to the Bund's East Gate Ferry. He said, "Shanghai has a rich history and is full of life." Especially during morning or evening rush hours, the wharfs are thronged with commuters as they hurriedly get on and off the ferries shuttling between the banks of the Huangpu River. "Taking a ferry is a part of daily life whether they are white or blue collar workers or farmers. The prosperity of both banks of Huangpu River is credited to the industriousness of these busy people." Another place Zhu Ming likes visiting is the Pudong Century Square on the bank opposite the Bund. The grand, beautiful square with rows upon rows of skyscrapers, fashionable young people on rollerskates performing in the square – everything here radiates the vitality of modern urban life and fills Zhu Ming with hope for the future as he aspires to establish his own world in Shanghai.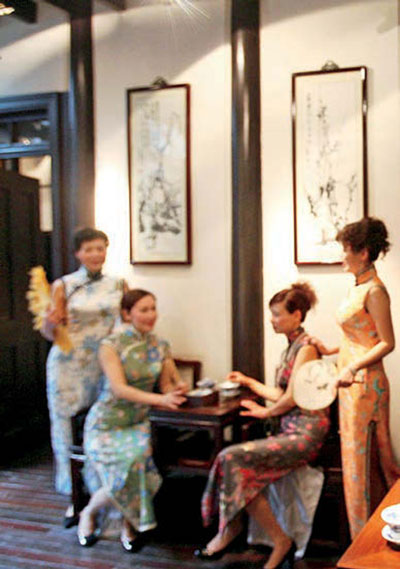 SHANGHAI NUMBERS
With only 0.06% of China's total area and only 1% of its population, Shanghai's fiscal revenue accounts for one eighth of the national revenue, one tenth of its port cargo handling capacity, and one fourth of its total port import-export volume.
SHANGHAI CULTURE
Shanghai culture is known as "Haipai Culture". Based on the traditional culture of Jiangnan (the southern region to the Yangtze River), it blended with European and American cultures which greatly influenced Shanghai after its opening as a trading port. Thus Haipai became a blending of old and modern, traditional and fashionable, open and unique.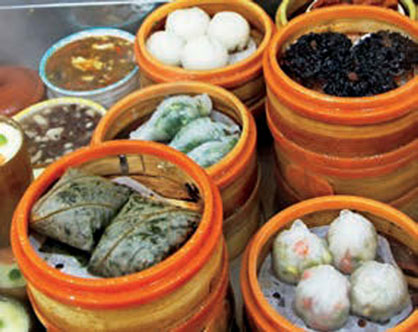 SHANGHAI CUISINE
Shanghai local cuisine is known as "Benbang cuisine", characterized by heavy use of oil, sugar and highly flavored sauces; its appealing color; and its mixing of tastes of salt, sweet, and fat (but not greasy). Benbang cuisine specialties are Braised Pork in Soy Sauce, Stir-Fried Eel with Bamboo Shoots, Deep- Fried Shrimp, Braised River Crab with Soy Paste, catfish in Brown Sauce and so on.
SHANGHAI'S FAME
In February, 2010, Shanghai was ratified as a part of UNESCO's Creative Cities Network and declared "Design Capital". Shanghai was chosen as one of the ten best travel cities by the Lonely Planet, a famous travel guide book.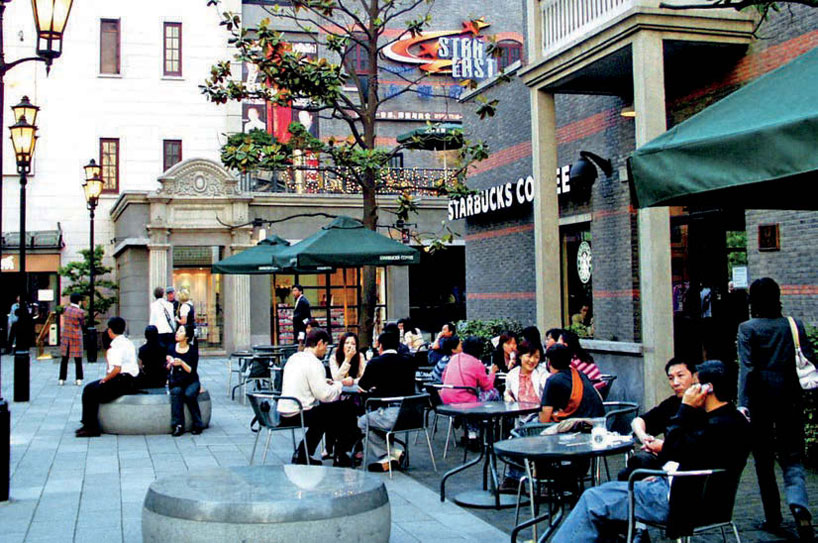 Cosmopolitan city
Li Xiaoyun is a female white-collar employee in a foreign-invested company. Her office is in Jinmao Plaza, the tallest building in Shanghai. Looking out of the window, she can see the very dynamic elements of the city. "Even if you live in Shanghai, the changes that take place here every day can still make you quite excited." As with many post-1980s generation youth, the main reason she settled in Shanghai after graduation is that she likes the modernity and fashion of the city. In Lujiazui, white-collar employees work busily in numerous high-rise office buildings, standing next to each other; on Huaihai Road, in the clusters of fancy stores, any of the world's famous designer brands can be bought by fashion-conscious young women; on Hengshan Road, when night falls, flashing neon lights add to the excitement and open-air bars are thronged with people…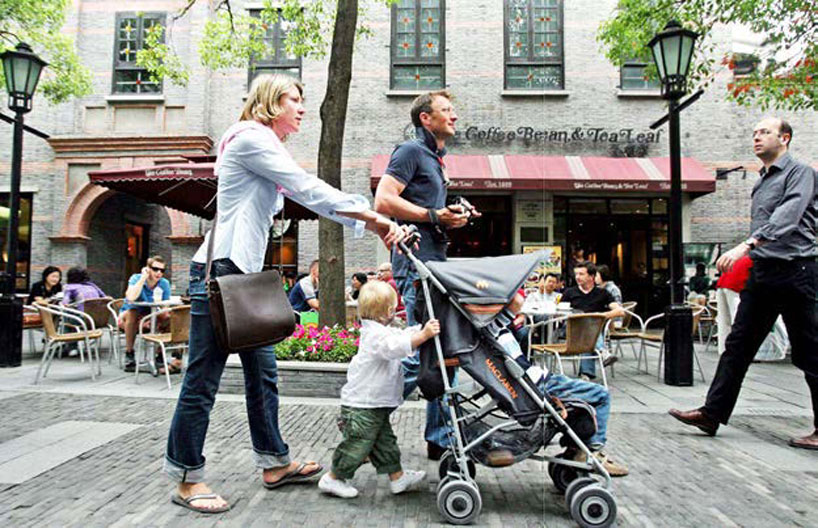 160,000 foreigners work in Shanghai, and more than 750 foreign-invested enterprises have established headquarters in Shanghai. No other inland city has attracted more foreign-invested enterprise headquarters than Shanghai. Mr. Persson from France was sent this year by his company to work in Shanghai. He has observed that the city management in Shanghai is more considerate than many other cities in the world. There is a Chinese-English edition of the map of Shanghai. "The map tells foreigners how to apply for a Shanghai driving license, lists the road rules and road signs of various traffic lanes and everything else we need to know the most." After driving in Shanghai, Mr. Persson has noticed many impressive details of city management: screens displaying meteorological information set up at some crossings to remind people of weather change; road display screens that inform drivers of traffic conditions ahead and the time left before being able to get on the elevated road – All these convince Mr. Persson of the convenience of living in this modern city.
Mr. Huang is near 50 years old native of Shanghai. He deeply felt the influence of Expo 2010 on the cultural and social life of Shanghai. "The entire infrastructure – streets, bridges, underpasses, etc. was being constructed at full speed. Shanghai was becoming more beautiful, tidy, and orderly. Shanghai people were becoming more respectful and friendly. When one is having some trouble in the street, other people will offer help immediately without being asked. Everything here helps people feel at home. "
Aristotle once said, "People come to city and settle down for a better life." People from all over the world live happily in Shanghai. Their smiling faces confirm again the theme of Expo 2010: Better City, Better Life.
---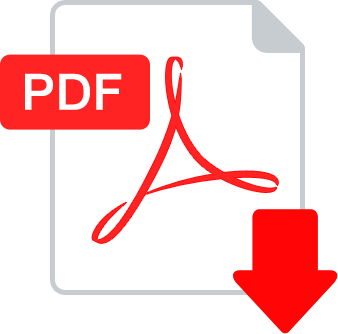 Published in Confucius Institute Magazine
Number 08. Volume III. May 2010.
View/Download the print issue in PDF

Comments