A Chinese teacher traveled continuously for three days and nights – and spent £700 extra – to ensure she got back to school for the first day of the term.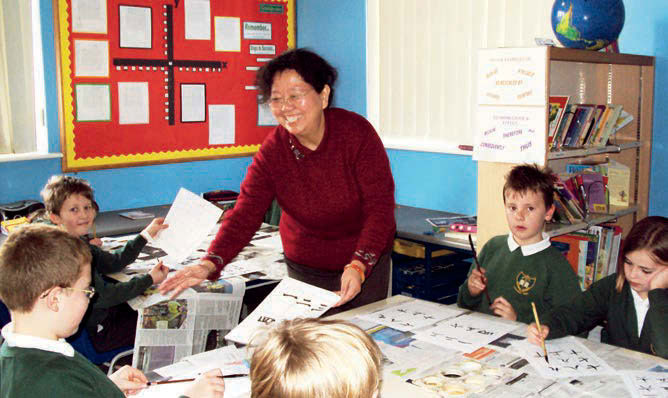 Published by Brentwood Weekly News on April 29, 2010
Sun Lili, who teaches Chinese at Anglo European School found herself stranded in Norway, where she had been enjoying an Easter break, when the Icelandic volcano Eyjafjallajokull erupted sending clouds of ash into the sky and grounding all flights towards the UK and Europe.
Her flight from Denmark to England was cancelled and her visa was about to expire, but all the dedicated teacher could think about was getting back to her students.
Miss Lili said: "My first thought was my work.
"I told myself I must return to Britain within the shortest time, because I cannot let the students down. They are waiting for me."
Undeterred, the teacher, who has taught at the school for two years, embarked on a three-day mission to get back to Brentwood.
But it wasn't easy. She said: "At Oslo train station, I was told there were no spare trains, buses or ships out of Norway until the following week.
"I realized I would be stuck there. Even worse, my visa would expire.
"I negotiated with the staff to get a train or boat ticket no matter what price I would have to pay.
"I even asked for a ticket without a seat or bed.
"Thankfully my wish was granted.
"After suffering three days and nights without rest, I finally returned to school on time. It felt good to get home."
Head Teacher of Anglo European School, Dr. Nigel Darby, applauded Miss Lili for her dedication.
He said: "She went to significant lengths to get back for the first day of term.
"She spent a lot of her own money and it took her three days.
"We are very impressed and grateful for her dedication."
---
Published in Confucius Institute Magazine
Number 08. Volume III. May 2010.
Comments