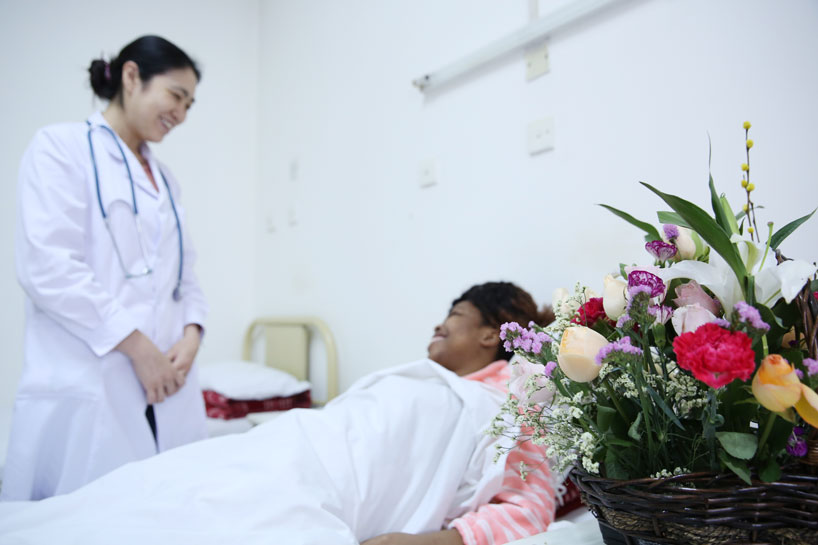 On a warm winter afternoon, we talked with Li Jian in her hospital chamber, where she was recovering from surgery.
"I love the Chinese language, and after studying Chinese for two years in Cameroon at the Confucius Institute at the University of Yaounde II, I received a Confucius Institute scholarship and came to study at Nankai University."
Li Jian has five siblings, but she is the only one of them to study Chinese. This was her first time abroad, and when she arrived in China she suddenly fell ill, and then was told she needed surgery. She had never been seriously ill before, so at the time she was in quite a panic, but the teachers at the international office called Unichina international insurance brokers right away for her, and the company made advance payments for all the treatment.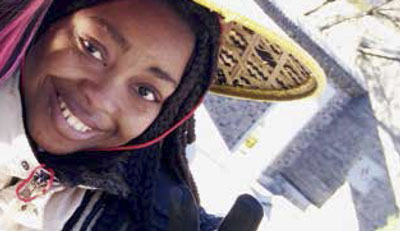 "The wound still hurts a bit, but I'm better now! Soon I'll be able to go to school, and dance!" Li Jian says joyfully. "Yeah, she's a naturally talented dancer!" one of her friends from her home country adds. "All the teachers care about me, and the staff at the university international office brought me those flowers. We have this kind of flower in my home country, so I don't feel lonely at all!"
Li Jian sends text messages to her family in Cameroon every day to let them know she is well. Her boyfriend is studying in France, and although he's worried about her, he isn't able to come to see her since he has to both study and work part-time. Li Jian says she is very lucky, for she doesn't have to work now, and even after falling ill, her teachers and classmates take great care of her, and the insurance claim settlement has been very smooth.
Li Jian loves to chat, and tells us that in the future she plans to return to Cameroon and work as a Chinese teacher and translator.
"Thank you all! Thank all my teachers and Unichina International Insurance for their help!"
More information about medical insurance for international students in China:
Unichina International Insurance. www.lxbx.net