In China there are many university students who have set up drama societies in their love for theatre. Due to the popularity of films and television programmes, chinese people have not had much exposure to theatre, but the stage is changing with the times.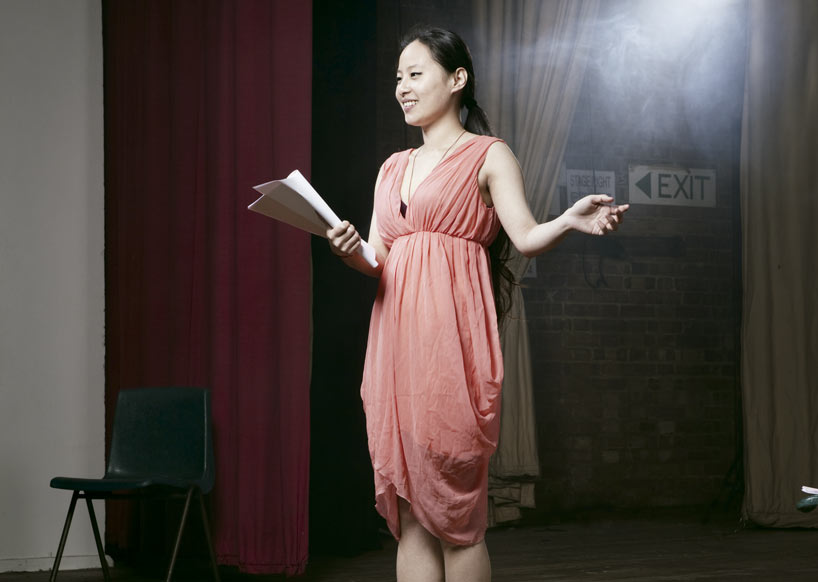 "As the curtain came down to the sound of thunderous applause, the DLD actors broke from their roles and walked to the front of the stage to express their thanks. At this point, a young man in the audience became bleary eyed and tears started to roll down his cheeks. His name is Qin Ying, a third-year Electronic Engineering major at the University of Science and Technology Beijing, but he is also known as the founder of DLD, a student drama society. The show tonight was the first time that a play he had produced on his own had been shown on stage in its entirety. Listening to the applause for his work, the bittersweet tears took him back to the very start of his theatrical dream, reminding him of all the hardships he had encountered in realizing his dream.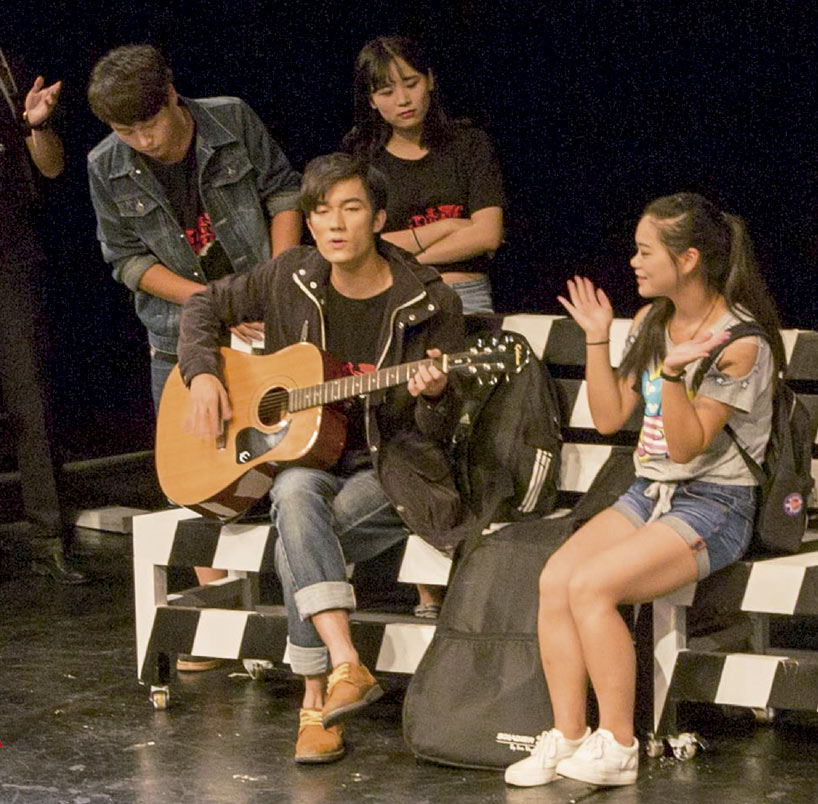 Following his dream
In China there are many university students like Qin Ying, who have set up drama societies in their love for theatre. They are a determined group, steadfast on achieving their dreams.
"If I had to describe myself in one sentence, I think I am a person with wings in my heart, who is not afraid of falling from the sky," said Qin Ying with a smile. This dauntless determination enabled him to set up his own drama society in the first year of his university life. He found friends with the same interests and together they started their life of theatre.
When he was young, his school organized a play based on stories from school textbooks. Qin Ying's team was awarded the first prize in his class and this sense of achievement has always stayed with him. Perhaps it's from that moment that he began to fall in love with drama. He always mocks himself for not having any acting talent, but says that he has some directing talent, which gave rise to his ambition to become a theatre director. It had been his longcherished dream to direct a play and for it to be shown on the stage.
After founding the DLD, Qin Ying found it a lot easier to talk about his dream than to go about realising it. Money was the first problem.
In order to get money for the props, society members including Qin Ying himself looked everywhere for sponsorship. Once, he talked and bargained with the owner of a noodle bar for nearly five hours to secure a sponsorship. And to meet the requirements of this sponsor, he had to plant ads into the play, which meant the script was revised many times. All these difficulties did not stop Qin Ying: "When the society was just set up, there were few members, so I had many jobs-script writer, director, producer, the walk-on, etc. But as long as my play could be watched and appreciated by more and more people, I felt very happy to do whatever was needed."
As his drama society became more influential in his university, more people joined. Their love for the theatre united them, no matter where they were from. From then on, it was no longer just a dream. To Qin Ying, as head of this student society, there was also responsibility. The society began to have a team of actors with other dedicated teams to manage facilities, production, public relations, etc. The university was no longer big enough to accommodate their dreams, a bigger and more competitive stage was waiting for them.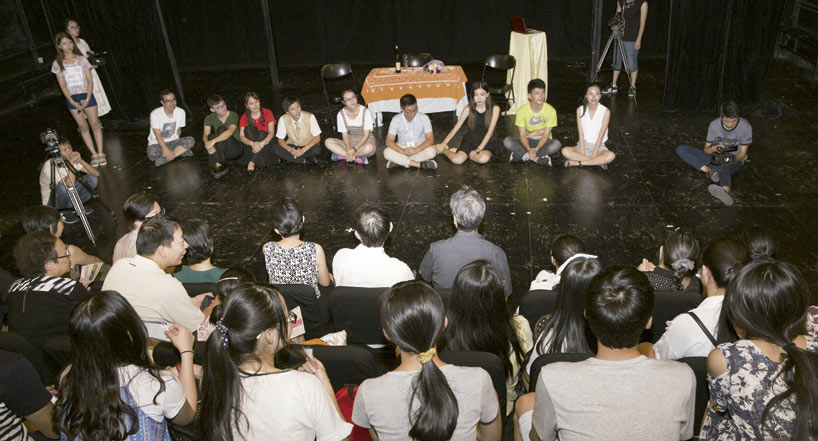 Love goes on
"For those who love the theatre, it is like their lover, someone they cannot live without," said Qin Ying when he received the Best Director Award during the Feifei Vision theatre festival, "All of us are fascinated by the stage and I thank everyone in the society for their dedication even at the worst of times. We will keep persevering in the future".
At present, there is not much interest in China for going to the theatre. Due to the popularity of films and television programmes, people have not had much exposure to theatre. Even in big cities like Beijing and Shanghai, theatregoers are not in the mainstream. To market and commercialise plays, many theatre productions are crudely made and tasteless, making it more difficult for ordinary people to appreciate. All these things are troubling for young people with theatrical aspirations, but they are not alone. Even Lin Zhaohua, a very famous director who is reverentially referred to in the Chinese drama community as the supremo of the theatre, is frequently worried about the audience's misconceptions and the shortage of funding.
The stage is changing with the times. Modem theatre in China has been through its infancy, and full credit must be given to the young playwrights and enthusiastic pioneers. However, there is still a lot of work to do for the theatre industry, for it needs to have a broader platform to develop, more exposure to attract a larger audience, before it can reach maturity.
As the slogan of the second Feifei Vision goes, "We are never far from the theatre … " Young people like Qin Ying believe that as long as there are theatre lovers and a stage, the theatre will blossom one day.
From acting techniques to aesthetics and values, young people have always had a keen sense of perception for what is trendy. With their youthful energy they are producing wonderful plays and also expressing themselves on stage. To those who don't know much about theatre, it is a form of art hidden in some corner, but to its true lovers, especially those who were born in the 80s and 90s, it is a way of life, full of passion and innovation.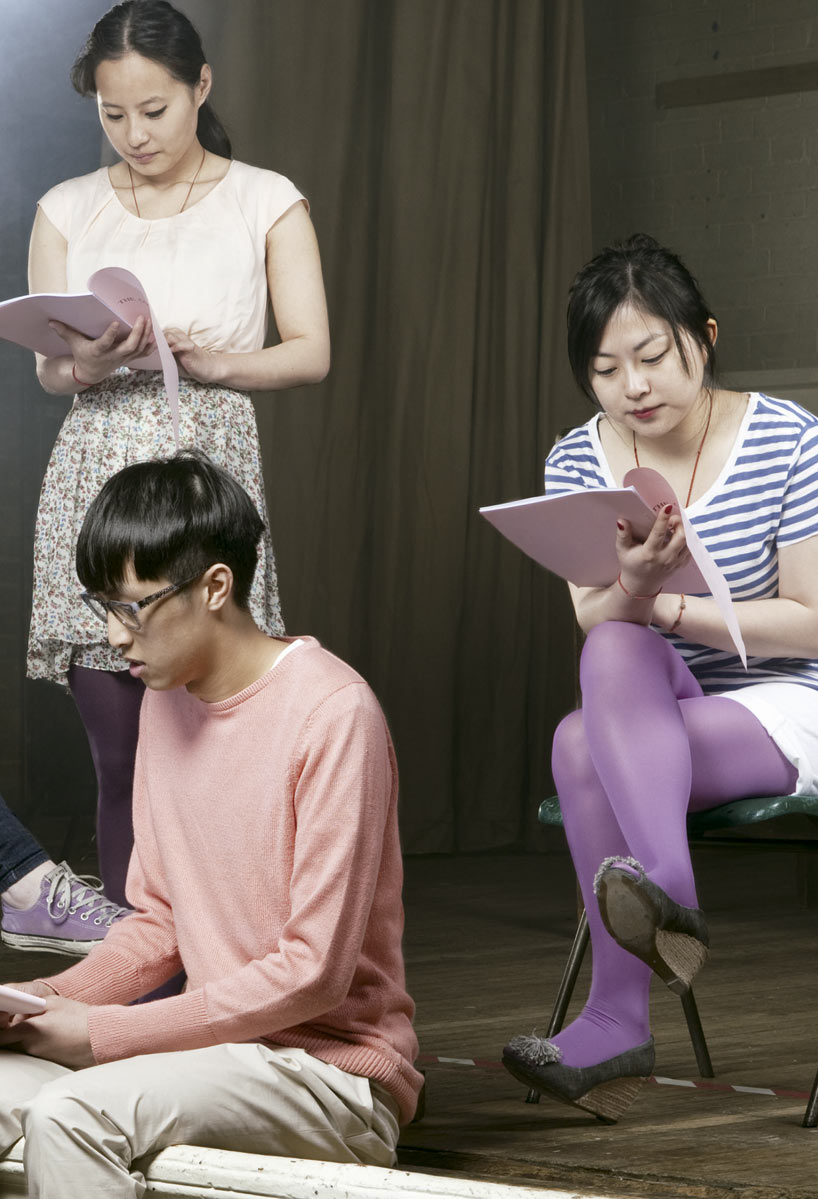 A helping hand
To help university students to pursue their theatrical dreams, the government and the artistic community have provided a lot of support. In Beijing there are many theatre festivals throughout the year and the previously mentioned Feifei Vision is co-organized by the Beijing Theatre Association, Beijing Culture Art Activity Centre and Nine Theatre of Chaoyang District Culture Centre. It aims to unite community drama societies and inject new life into theatre development. The so-called Feifei means fei zhiye 'nonprofessional' and fei shangye 'non-commercial', and its organizers hope that ordinary people can produce their own plays and perform on stage, to "make plays about their lives to enrich their lives".
It's these kinds of platforms that provide opportunities for people like Qin Ying, those with theatrical dreams but limited means, to make their work known and understood by the community. When they are on stage, their performance might not be skilful or professional, but their passion is undeniable.
What makes people like Qin Ying happy is that there are many opportunities like Feifei Vision that support nonprofessional and non-commercial productions. For instance, the Golden Hedgehog University Students Drama Festival, which has been held in the Small Theatre at Beijing People's Art Theatre since 2001. It has been a nurturing cradle for young students to realize their theatrical dreams and also a place of reverence for young theatre lovers. It has not only nurtured a generation of new theatre talents and theatregoers, but also gave rise to the Beijing Fringe Festival.
"Dreams fill people with strength and their hearts with determination." With the support of these theatrical platforms, young people can dream more beautiful dreams and have the courage to pursue their dreams.
---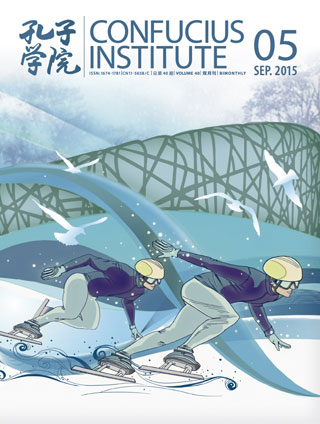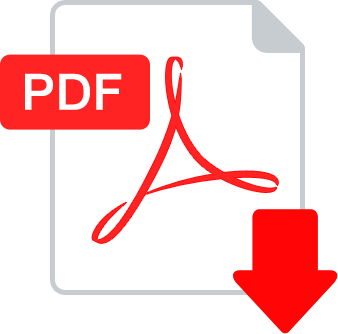 Published in Confucius Institute Magazine
Magazine 40. Volume 5. September 2015.
Read it in the print edition
Comments